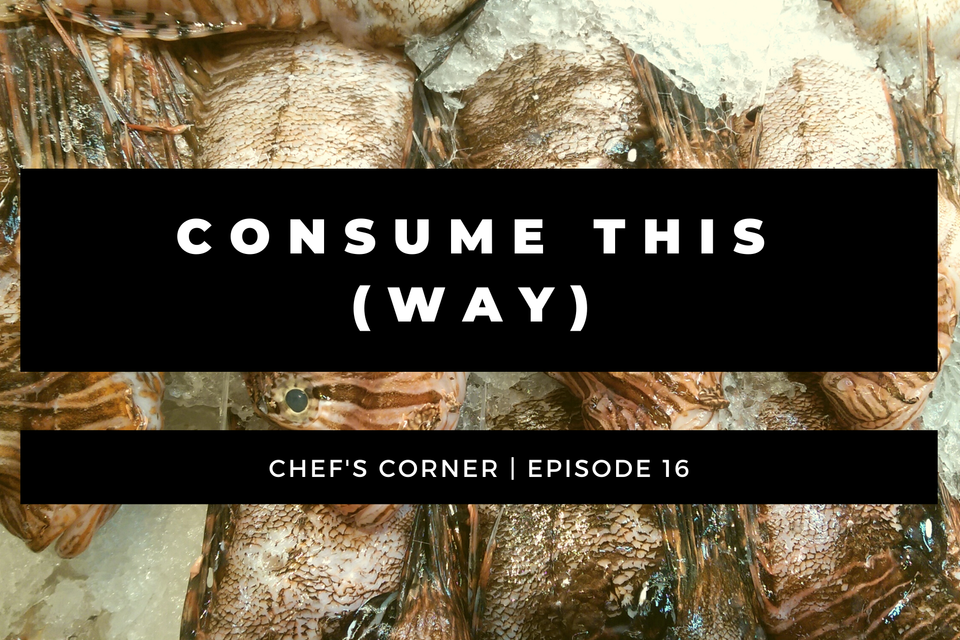 Consume This (Way)
By Hari Pulapaka, PhD, WCMC, CEC
February 16, 2022


We may squirm at the label, but we are consumers. We consume for sustenance, greed, and everything in between. The advocacy movement for a better food system has been knocking on the doors of change for a very long time, but in recent times, there seems to be a burgeoning nucleus driven by hints of institutional buy-in. As consumers of food, we are theoretically equipped with the power to solve many of the problems we may have helped cause by our nature of demands over time.

Consider the following as a way to re-imagine the word CONSUME, a self-contained moniker for direction and action to help us adapt our consumption habits for a better food system for all. After all, be the change you would like to see in the world couldn't be more germane than it is today.
Why 21? Why not? Also, the number 21 is special to me for many reasons. My wife and I married on July 21. My wife was born on Feb. 1. The number 21 is a triangular number and the smallest non-trivial Fibonacci number whose digits are also Fibonacci numbers. It is also the smallest number of distinct squares needed to tile a square.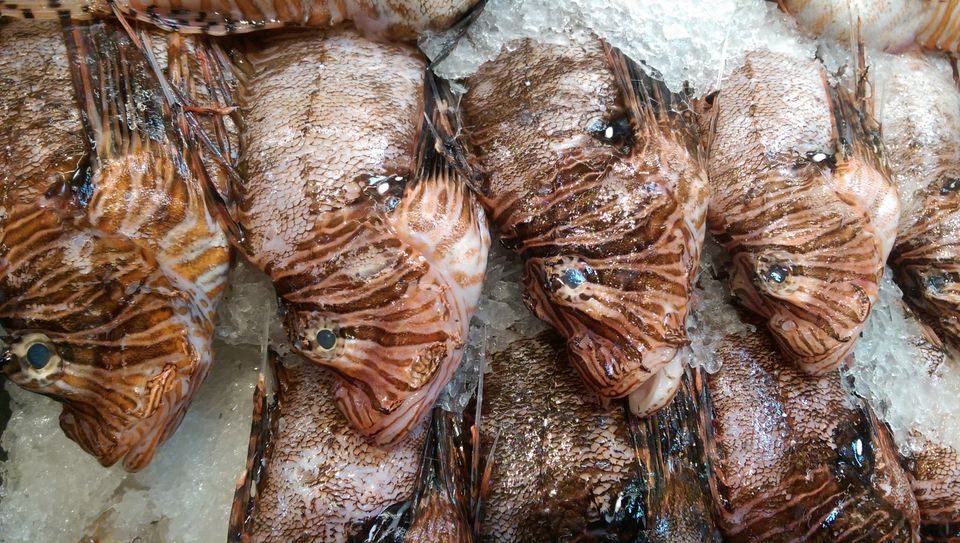 Local Ingredient of the Week
Lionfish
The invasive, venomous, nonnative lionfish is destroying coral reefs in the western Atlantic. As the lionfish has no natural predators, it is up to us human beings to do something about the environmental challenges. In 2019, I teamed up with AJ+ producers Yara Elmjouie and Tabish Talib to help create this Shorty Award-winning, James Beard-nominated episode in which Yara goes spearfishing with divers off the coast of Florida and tastes this invasive species for himself. The video has racked up about a million total views. Here is the link:
Lionfish is a sweet-fleshed mild fish that may be prepared a number of ways. They must be mostly speared, individually; by divers so, the eradication of this nonnative species is literally happening one fish at a time.
Recipe of the Week
Lionfish Ceviche
Servings: 6


INGREDIENTS
1/2 tablespoon grated ginger
1 garlic clove, minced
1/2 cup freshly squeezed lemon juice
1/2 cup freshly squeezed orange juice
1/4 cup freshly squeezed lime juice
1/2 cup coconut milk
1 medium red onion, thinly sliced
1/2 bunch cilantro, leaves and stems finely chopped
2 jalapeño or serrano peppers, finely chopped (include the seeds if you like it spicier)
1/4 cup first cold-pressed extra-virgin olive oil
Orange blossom or other citrus honey, as needed
Kosher salt, per taste
Freshly ground black pepper
2 pounds lionfish fillets (available often at King's Seafood in Port Orange)


METHOD
1)     Steep the ginger and garlic in the combined citrus juices in a nonreactive bowl (stainless steel or plastic) for 10 minutes.

2)     Add all the remaining ingredients, except for the fish, to the bowl. Find a balance in the flavors so that the acidity is not overpowering by adding more honey, if necessary. Season to taste with salt and pepper. Mix well so that the onions are completely submerged in the juices. Set aside for 20 minutes.

3)     Using a sharp knife and long strokes, slice the fish into ¼-inch-thick slices. Submerge the sliced fish in the ceviche marinade, and refrigerate for 10-15 minutes until the fish is semi-opaque. Serve immediately with crispy tortillas, freshly fried potatoes, or yucca chips.


Why is the Chef in a Corner?

          After spending well over a decade in my little restaurant kitchen fully immersed in getting sh!t done, I'm ready to bust out of my corner.
          Each week, I will pass judgment on a segment of food news that may or may not be interesting, shed light on a seasonal (for us) food ingredient or two, and dream up some minutiae about a spice I love and think you should, too.
          In true elitist fashion, I will share a recipe with you, because academia is in my blood and academics think everything they do or say is supremely relevant and important.
          I am here to champion the worth of food while fighting for flavor and the people who help provide food on our tables. What percentage of Americans eat at the dining table these days? It has been on the decline for the past decade because by many measures, "the kitchen ate the dining room."
Photo Credit: Hari Pulapaka
About Chef Hari
By Hari Pulapaka
Hari Pulapaka is a full-time, tenured Associate Professor of Mathematics in his 22nd year at Stetson University. When he is not teaching undergraduate Mathematics, cooking, speaking, or writing about food, Hari serves as strategic advisor on matters of sustainability for Postelsia and is a Chef/Partner for Enroot.

Learn More about Hari