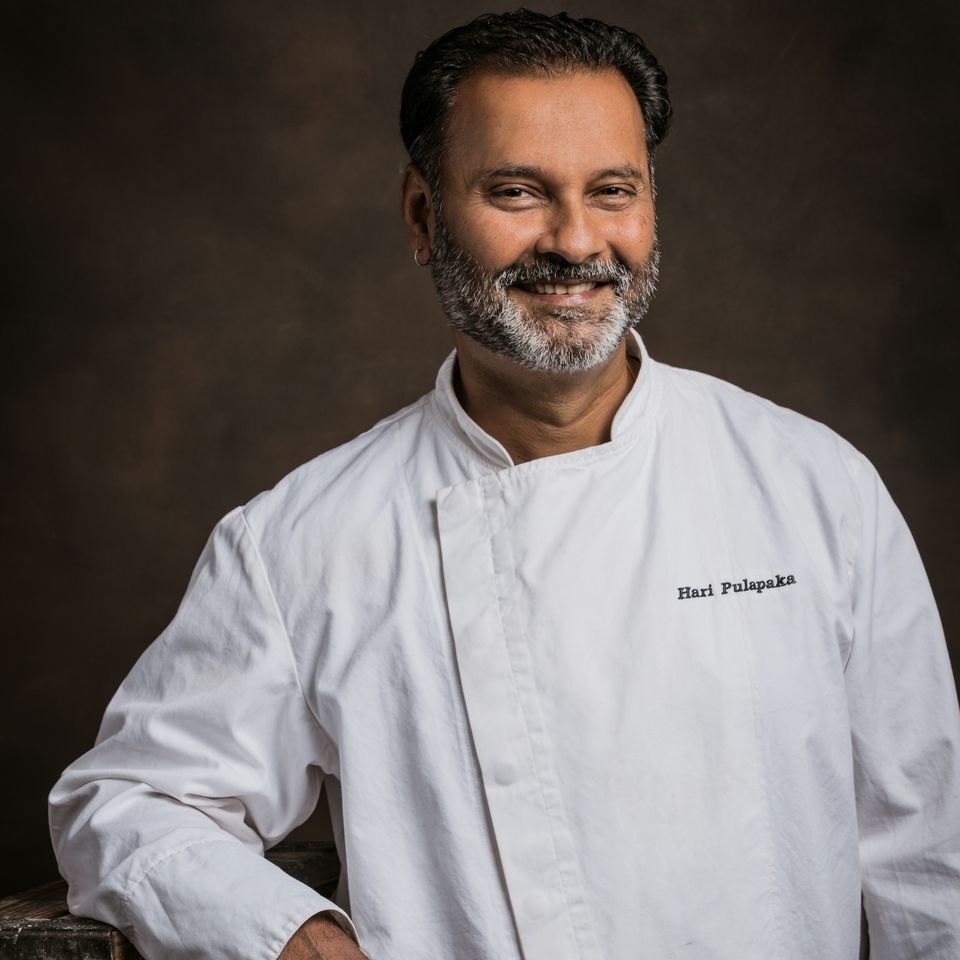 MEET HARI
Hari Pulapaka is a full-time, tenured Associate Professor of Mathematics in his 22nd year at Stetson University. Born and raised in Mumbai, Hari has been in the United States since 1987. After completing a Ph.D. in Mathematics at the University of Florida in 1995, a professional midlife crisis led to a fast-paced, top-of-the-class graduation with an Associate of Applied Science in the Culinary Arts from Le Cordon Bleu-Orlando in 2004.
Hari has published many research papers in the areas of Graph Theory and Number Theory and is an award-winning chef with four James Beard Award semifinalist nods as Best Chef-South and multiple Food & Wine People's Best Chef recognitions. Hari won the inaugural Chefs Taste Challenge in New Orleans and ZAGAT rated his cuisine the best in Orlando.
Hari has, by invitation, cooked at the historic James Beard House in New York City on many occasions and most recently, was a featured chef at the 2018 James Beard Awards in Chicago. In 2016, Hari was recognized as a GRIST 50 fixer for his innovative and active work in food waste reduction. Hari is a Worldchefs Certified Master Chef (WCMC) and a Certified Executive Chef (CEC) of the American Culinary Federation.
When he is not teaching undergraduate Mathematics, cooking, speaking, or writing about food, Hari serves as strategic advisor on matters of sustainability for Postelsia and is a Chef/Partner for Enroot. Hari cares deeply about thoughtful eating and a mindful existence. Hari writes a weekly column "The Chef's Corner" for the West Volusia Foodie - powered by the West Volusia Beacon.
READ BLOGS BY HARI