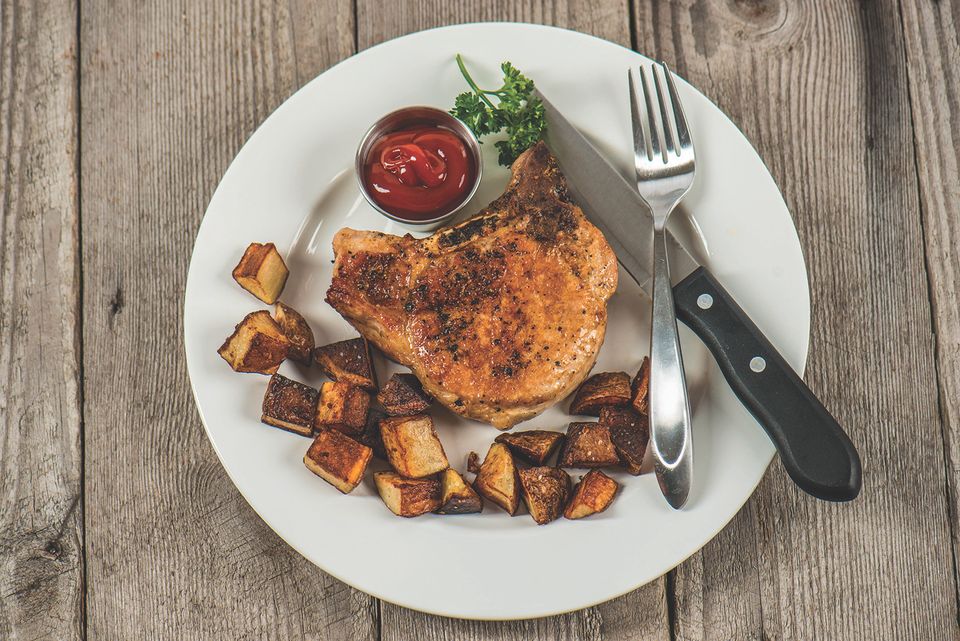 The Table
Cuisine: Fresh-sourced food with a Southern flair; breakfast, lunch and dinner
Prices: $-$$
Location: Dreka Building, 100 E. New York Ave., DeLand
Hours: 7 a.m.-9 p.m. Monday-Thursday; 7 a.m.-10 p.m. Friday-Saturday; 10 a.m.-2 p.m. Sunday (brunch buffet only)
Beverages available: Liquor, beer and wine
Types of service: Full table service
Kid-friendly: Yes
Pet-friendly: Yes
Reservations: Yes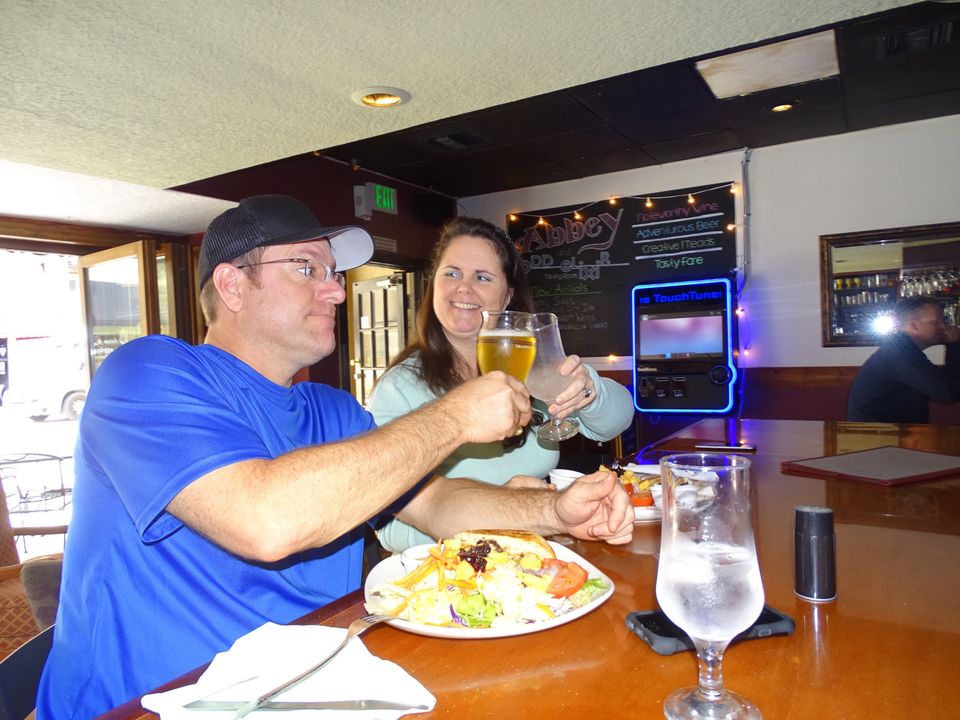 (1.13.17)
BY A. JANELL WILLIAMS
janell@beacononlinenews.com
The Table is the new restaurant coming to the southeast corner of New York Avenue and Woodland Boulevard. Dan and Melisa Reed will open the restaurant space in mid-March, with the downstairs opening in May as a special-event space.
What was the inspiration for the new eatery's name?
"Memories are made around the table. Think about family dinners, business meetings, engagements, holiday meals, etc. — they all happen around The Table," Melisa Reed said. "We want to provide a place in town where more memories can be made."
The Table will be open seven days a week, serving breakfast, lunch and dinner Monday through Saturday, and a brunch buffet on Sundays.
With a focus on fresh-sourced food with a Southern twist, the eatery's menu will be large and varied, so all members of the family will find a fit for their craving of the moment.
"If you want to have a nice piece of fish and have a glass of wine with your kid eating his homemade macaroni and cheese, you can do that," Melisa Reed said.
The menu will include favorites such as hand-cut steak, shrimp and grits, and seasonally available oysters.
Another benefit of such a broad menu is room for creativity, trying to give patrons whatever their heart desires no matter the time of day.
"One of the special things we're gonna do for breakfast is a build-your-own biscuit," Melisa Reed said. "So if you want fried chicken on a biscuit with ham and smoked Gouda cheese, we can do that for you."
Breakfast will be served until at least 4 p.m. Monday through Saturday, and will feature free-range eggs, fresh squeezed juice, and locally roasted coffee.
"We will offer a signature coffee; probably doing like a French-press coffee and that will utilize a local roaster," Melisa Reed said.
Sunday's food service will be a brunch buffet featuring an omelette station, a carving station, and a variety of other options, at a flat cost for adults and children.
A full liquor menu will be available at the restaurant, with signature cocktails featuring ingredients from a fresh herb garden located behind the bar.
"We'll definitely support our local breweries, support the local distilleries, things like that," Melisa Reed said.
The upstairs restaurant space is being renovated with a modern-rustic décor. Hardwood, metal, natural brick and neutral tones will dominate, with plants that naturally filter the air.
The downstairs area will be a rentable event space for parties, receptions, corporate events and conferences. The Reeds are opening up the floor plan and adding projector screens and other tech equipment that will be available to whoever rents the space.
The restaurant space upstairs will seat at least 155 people, and the event space will accommodate at least 140 people.
Both Dan and Melisa Reed have worked in the food-service industry off and on since they were teens. They currently own and operate Cafe DaVinci and co-own and operate Neighbor's Artisan Taqueria, both a block away from The Table on West Georgia Avenue in Downtown DeLand.
They previously owned a successful restaurant in New Smyrna Beach, and Melisa Reed has spent years opening and managing restaurants with corporate entities such as Bonefish Grill.
But her inspiration dates back to her first job, serving fried chicken at a quick-service restaurant at 14 years old. She remembers the restaurant's owner's inspiring words.
"Somebody asked him, 'How do you get the aspiration to do what you do?' and what he said — and it really resonated with me, but I didn't realize it until later in life — was to always remember your roots, and remain humble," Melisa Reed said. "It's something we've always stayed true to. I would never ask our staff to clean the toilets without me cleaning the toilets side by side next to them."
The Table will employ 40-50 people upon opening — 12-15 people in the kitchen, and the remainder working in the front of the house.