Spellbound Cafe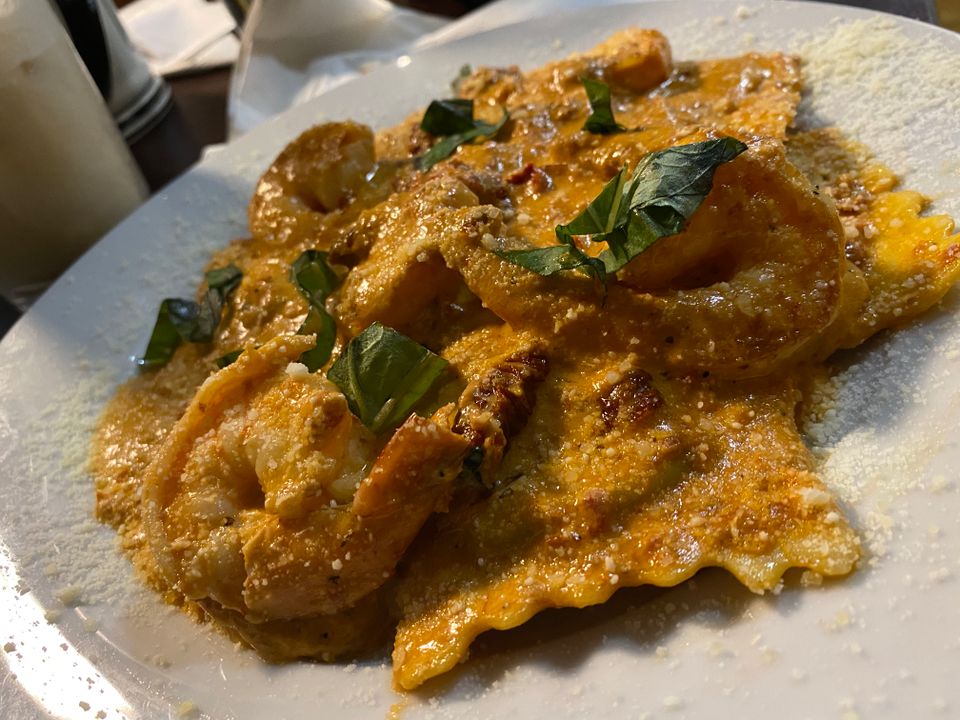 BY DESTINY RODRIGUEZ 
info@beacononlinenews.com
Bringing a bewitching experience in dining and spirituality to DeLand, Spellbound Cafe has made its mark at 208 W. Howry Ave., in the location formerly occupied by Chicas Cuban Cafe and, briefly, Monarch Cafe.
Since Spellbound's grand opening March 26, owner and chef Michelle Predko has worked alongside her small staff to create a vision come to life. The cafe is filled with repurposed antiques and other décor fit for a mystic.
Beyond catering to a new customer base with an immersive experience of Tarot readings and a wide range of dishes, Spellbound Cafe's foundation is a number of values held by Predko.
In the first few minutes of meeting with Predko, it is clear the type of entrepreneur she embodies: hardworking and keen to take advantage of opportunity. As we talked, several local vendors stopped by to network and discuss the possibilities of their products, and she gave each of them her devoted attention and stressed the significance of supporting fellow small businesses.
Predko has more than 25 years of experience in hospitality. She started her career working in restaurants and bars, and later branched out to event planning, catering and hotel sales.
"I've always loved it. I love the high pace, I love the energy of it, I love food. It's in my blood," Predko said, noting her family has many food-industry workers.
In 2010, Predko was faced with the challenge of finding a new place in the food world after being hit by a drunken driver and losing her arm.
"I wasn't sure how I was going to fit back in the industry," she said.
Opportunity presented itself to start restaurant event-planning, giving her the chance to develop what would become a turning point in her career. Working directly with clients and facing new challenges in the field, Predko thrived in developing her sense of creativity.
Diving headfirst into her new passion, Predko founded her own event-planning company.
"I started the Empress Table with nothing but a business card," she said. "I just started proingmoting myself to anyone I could."
After working for herself for several years and feeling stuck creatively, she began a new project. Planning her goals for 2021, she wrote in a personal journal: "Within a year I hope to be working on Spellbound Cafe."
And here it is. (Continued next column)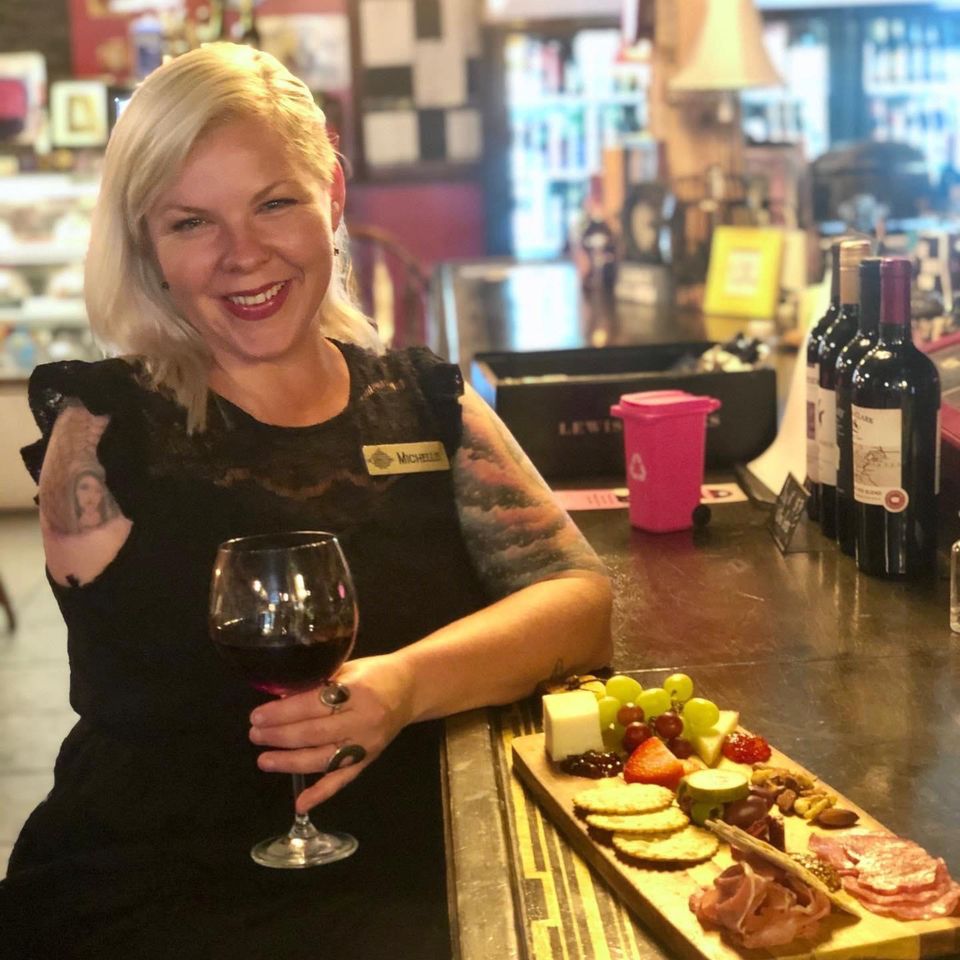 Michelle Predko, owner of Spellbound Cafe

With ornate furniture and pristine glassware passed down through generations, curated film posters, and other hand-selected décor, Spellbound has come together in less than a year with help from staff members and Predko's culinarian brother. Serving as the general manager and resident pastry chef, Shaun Widmer has joined his sister to explore a new creative outlet. His specialties include biscotti, crème brülée and Mexican chocolate torte.
Spellbound's staff has recently grown to 10. Predko said staffing the new business has been the biggest challenge.
"Finding hourly people that want to come back to work has been extremely difficult. It's pretty much well-known industrywide that there is a hole in the labor pool for people wanting to come back to work," she said.
After knocking down many food-service establishments and workers with forced closures in 2020, COVID-19 has delivered a second blow in making workers scarce.
Last year, Predko faced the pandemic head-on in her previous venture serving food from the Empress Table out of Luisa's Cellar, a scratch kitchen in Sanford.
"When COVID hit, I basically survived on takeout. My cooks were quarantining; I was there by myself. I feel that was an example of the bigger they are, the harder they fall," Predko said.
Many workers in the industry face burnout from long hours and low wages, or are driven away by problems Predko is determined to prevent in her own kitchen.
"I think this is a good opportunity for us to realize, as business owners, what can change in the service industry in order for it to not be like that. There's no reason someone should feel like they're going into a toxic environment," she said.
Sexual harassment, unethical managerial practices, and harmful work relationships, are a few of the biggest areas Predko hopes to focus on, largely by having an open-door policy.
"Making sure my employees feel like they can trust me. To come to me with anything that's bothering them, that we'll work to fix anything," she said.
As part of the effort to foster a healthy work environment for her employees, Predko is adamant about maintaining a work-life balance that promotes spending time with family, with consistent hours and closing for holidays.
As she has done in all of her endeavors, Predko will also put effort into giving back to the communities that have supported her.
At the age of 4, Predko's son was diagnosed with stage 4 cancer, and their family was faced with mounting medical bills.
"We have been very blessed to have the support of a community. I feel like a lot of people may not have that advantage," Predko said.
In the future, Predko hopes to expand her opportunities with Spellbound to support small businesses in the area by curating her own market, with a portion of the proceeds benefiting trusted local charities.