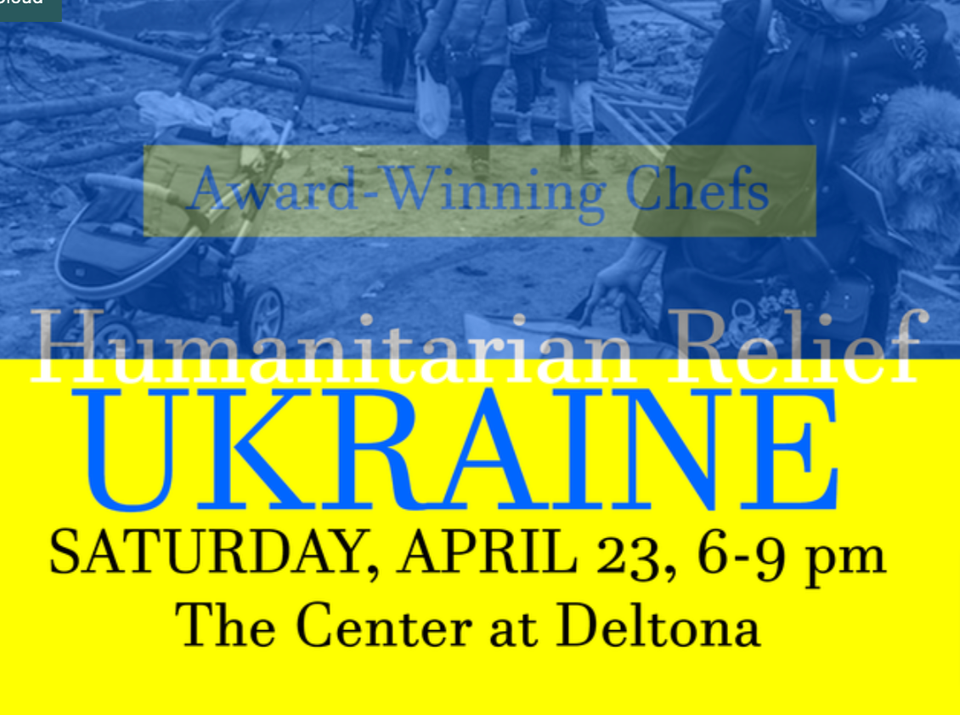 Six master chefs to raise money for Ukraine next month
BY Noah Hertz
info@beacononlinenews.com
March 15, 2022
IMAGE COURTESY HARI PULAPAKA
DeLand chef Hari Pulapaka and five other master chefs and restaurateurs will cook a Ukrainian-inspired feast to raise money for humanitarian aid to the country currently enduring an invasion.
"I believe wholeheartedly in the power of food to bring communities together for common good — locally and globally," Pulapaka told 
The Beacon
. "We want to add to the positive energy in the world while helping those in need."
All proceeds from the event will be donated to a nonprofit organization providing humanitarian aid to people in Ukraine.
Pulapaka, a multiple James Beard Award nominee and the former owner of Downtown DeLand's award-winning restaurant Cress, will be joined by five other master chefs. They are: 
John Rivers — Chef and founder of 4 Rivers Smokehouse,
Kevin Fonzo — James Beard-nominated chef and founder of Edible Education Experience in Orlando,
Toni Elkhouri — JBF Blended-Burger Project Winner chef and owner of Cedar's Cafe in Melbourne,
Barry Honan — Alumnus of three-star Michelin Le Bernardin in New York City, and
Tonda Corrente — Owner of La Femme du Fromage in Orlando and culinary director at Tonda's Kitchen in Orlando. 
When he began assembling his squad of chefs for the charity event, Pulapaka said he didn't need to look far.
"Many of the chefs reached out to me on their own. I'm simply leveraging that passion and energy," he said. "Chefs are cool like that."
The full menu hasn't been worked out yet, but each chef, Pulapaka said, will channel different Ukrainian dishes to put together a meal that honors the country's cuisine. All meals will be served family-style.
We believe this too shall pass," Pulapaka said of the war in Ukraine, "and are committed as chefs and partners to use food to promote education and peace."
The event is a collaboration among the group of chefs, Joe Hearn Events, ByWomen, and Pulapaka's own Global Cooking School. Live music will be performed by Clayton and Diane Park.
The fundraiser meal will kick off at 6 p.m. and go until 9 p.m. Saturday, April 23, at The Center at Deltona, 1640 Dr. MLK Blvd. Tickets must be purchased in advance online, 
HERE
, for $100 per person. Ticket sales will close 48 hours before the event.