Riverwalk Pizzeria & Brew Pub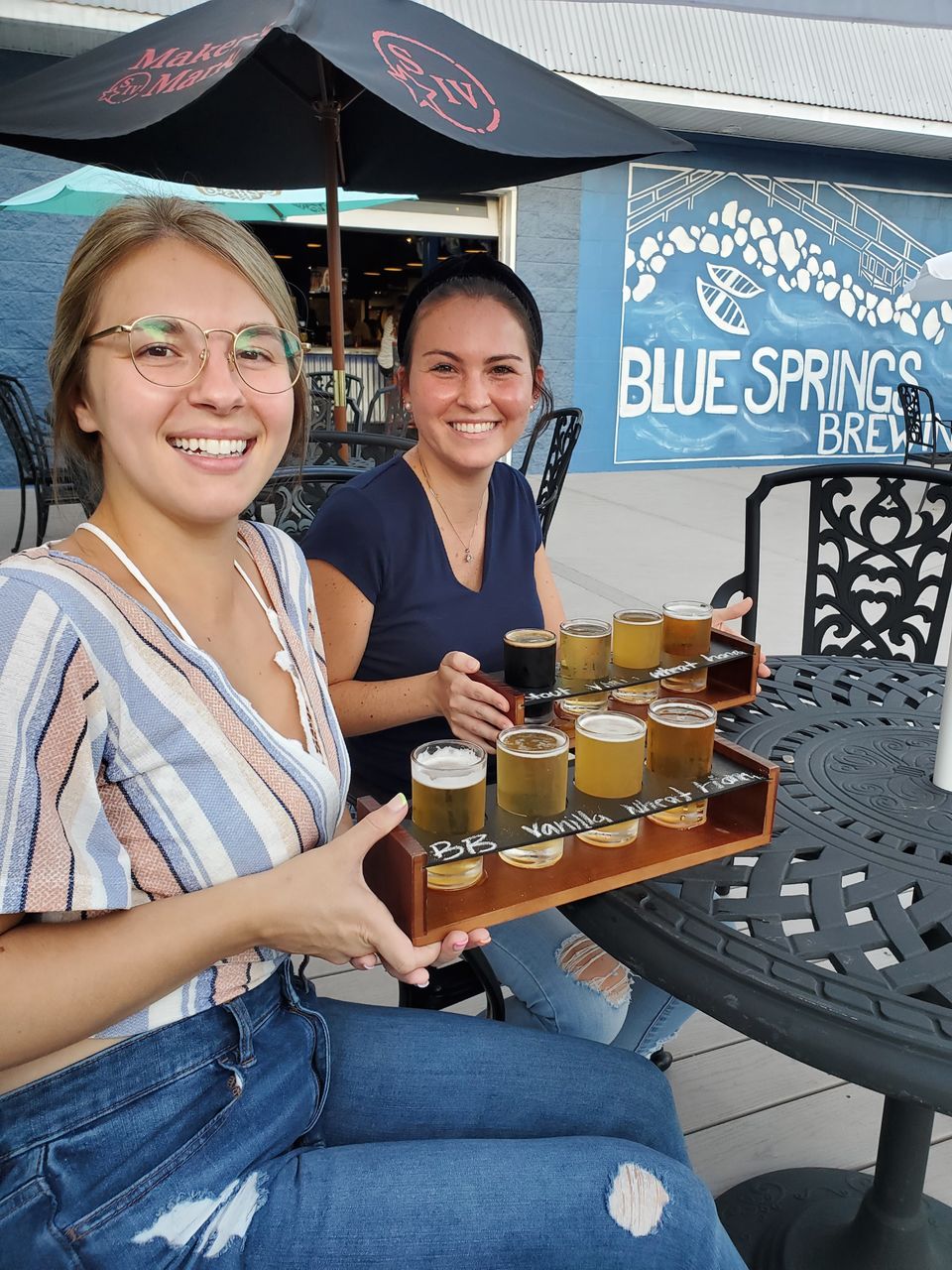 Sample the flavors at this Orange City pub and brewery
Riverwalk Pizzeria & Brew Pub
Location: 1070 S. Volusia Ave., Orange City. Another Riverwalk Pizzeria location is at 5040 State Road 46, Sanford.
Cuisine: Lunch and dinner; brewery items
Hours: 11 a.m.-9 p.m. Sunday-Thursday, and 11 a.m.-10 p.m. Friday and Saturday
Price: Meal options generally range from $10 to $15.
Kid-friendly: Kids' menu available
Pet-friendly: Leashed dogs are welcome on the deck.
Handicap-accessible: Yes
Limited diets: Gluten-free pizza dough available
Erica's rating: 5/5
Contact: 386-218-3042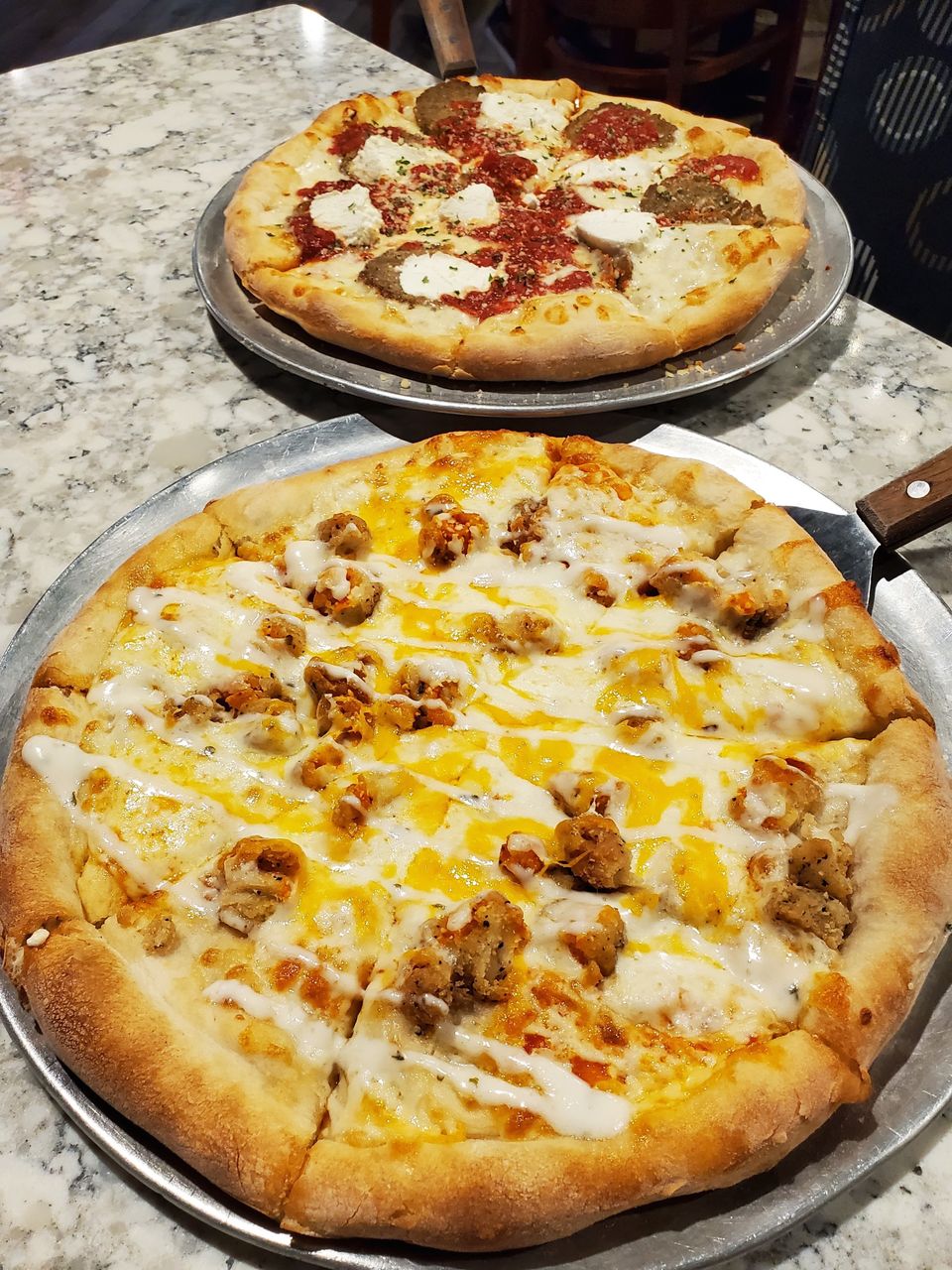 Pizza and beer combine in style in Orange City
BY ERICA OPISSO CARTER
info@beacononlinenews.com
I had no idea of the science inside my glass as I sipped craft beer inside Riverwalk Pizzeria & Brew Pub. No idea that someone's been checking yeast cells under a microscope, tending temperature controls and calculating equations for a perfect pour. 
Deltona native Tim Nowlin is the mad scientist tending the silver fermenters burbling away behind floor-to-ceiling glass inside Blue Springs Brewery. He creates balanced pairings for the pasta and pizzas served just steps away, at Riverwalk Pizzeria & Brew Pub.
 "I like to make beers everyone can drink, even people who like Budweiser,'' Nowlin said. "I want them to be able to try pretty much any beer I have on the list."
Thanks to beer flights, I can choose four mini pints rather than commit to one flavor. My first choice is the White Water Vanilla Cream Ale, and there's an award behind its appeal. It took home the bronze last year in the Herb and Spice Category of the Great American Beer Festival, "The Super Bowl for beer," according to Nowlin.
Another standout is the Caffe Mocha Oatmeal Stout. With some stouts, I feel like I'm chewing through sludge. Blue Springs' sweet version was smooth, with a cozy chocolate flavor. The Native Honey was light and refreshing, and IPA lovers will dig Sunny in the OC. And, if you are a sour fan, the Key Lime Margarita Gose is for you.
Nowlin has created nine craft beers at Blue Springs Brewery, and he's not finished. Cocktail-inspired beers are on the way. So is a traditional lager, to be called the Manatee Pilsner.
Nowlin and owner James Lettieri hope this Czech style beer will soon be sold at Blue Spring State Park. The connection between the brewpub and the park has proved fruitful for the state park. According to Lettieri, weekly bingo nights at the pub in 2019 raised $15,000 to benefit the park.
Inside the Orange City location, open since 2018, I spot women on a girls' night, couples on dates, families and college students enjoying the winning combo of pizza and beer. 
You may choose to dine alfresco on the new shaded deck, or inside the 250-seat restaurant, decked out in sparkling granite, quartz and photos of New York, a nod to Brooklyn-born Lettieri.
While choosing my beer flight at the bar, which also boasts a full liquor selection, I met Deltona residents Ray and Nicci Ohland. It's not their first time here, so what keeps them coming back?
"It's laid back, has good service, a big bar, and we love to support local," said Nicci Ohland, who sang the praises of her hot teriyaki wings.
Wings and beer are great partners, but to tick all the boxes of salty, cheesy, chewy and crispy, you must order the Pizza Fries. Imagine chili cheese fries with an Italian accent.
Atop crispy fries, marinara, pepperoni, jalapeños, mozzarella and bacon are piled high. It's a welcome sight after my flight of beer, and my husband and I devour it in two minutes. This is crave-worthy — a savory, naughty appetizer perfect for sharing.
Traditional fried bar appetizers like mozzarella sticks share space on the menu with eggplant marinara, garlic knots and bruschetta.
Fifteen specialty pizzas also await and, with pizza dough made thrice daily, you know it's fresh.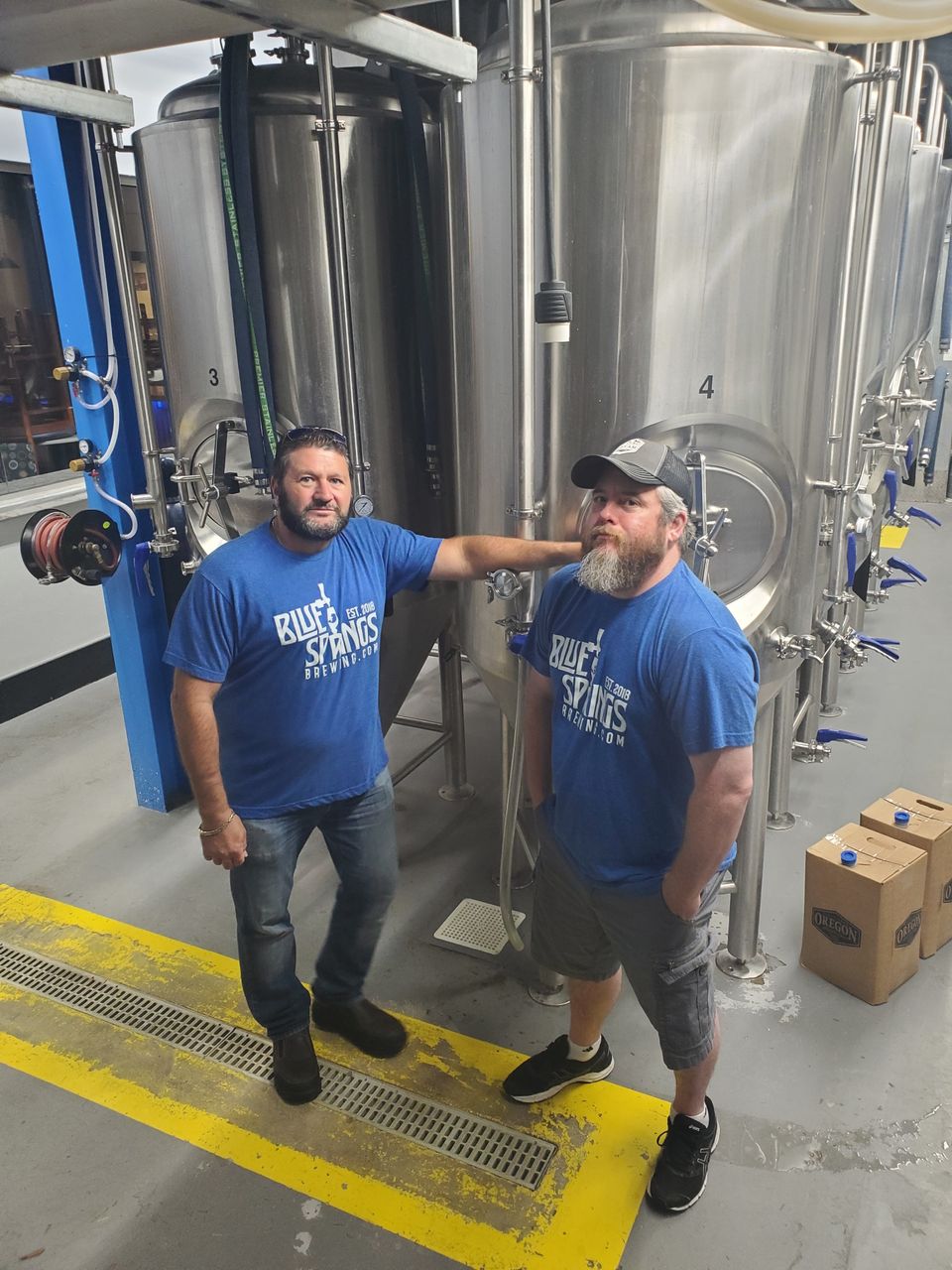 continued from previous column
Chicken Fresca pizza looks like summer, with corn, red onions, cheddar, tomatoes, grilled chicken and mozzarella on a ranch-dressing base. The Stuffed Pizza is just that, with pepperoni, ham, salami, sausage, meatballs, green peppers and onions wrapped in puffed dough.
We chose classic Italian-American flavors with the Meatball Ricotta pizza, along with pub-style flair with the Buffalo Chicken pizza.
Thinly sliced meatballs sizzled under dollops of creamy ricotta cheese and dried Italian herbs. I loved it. It made me think of my favorite dish, baked ziti, but on a pizza. And my husband liked the ranch-dressing base on the Buffalo pie and the drizzle of vinegary hot sauce.
If you aren't feeling like pizza, there's plenty to choose from. Burgers, salads, hot and cold subs, calzones, lasagna and chicken Parmesan, to name a few.
If you have room, try the Cannoli Cake. Sweetened ricotta and vanilla frosting, studded with chocolate chips and orange zest, and layered in white cake, made for an epic piece of cake.
Yes, it promptly went in the to-go box for home, but I sneaked a sweet forkful before we left. The dessert menu also offers tiramisu, Nutella cheesecake or zeppole, a fried dough dusted with powdered sugar.
Two Riverwalk Pizzerias, both owned by Lettieri and business partner Jose Acosta, are doing well in Orange City and the Lake Forest area of Sanford. Post-pandemic business has been good, and the updates keep coming.
Just this week, the brewpub received its distribution license to sell beer at other local restaurants. Bingo is starting back up on Wednesday nights. And a new manatee logo for beer taps, T-shirts and a mural is on the way.