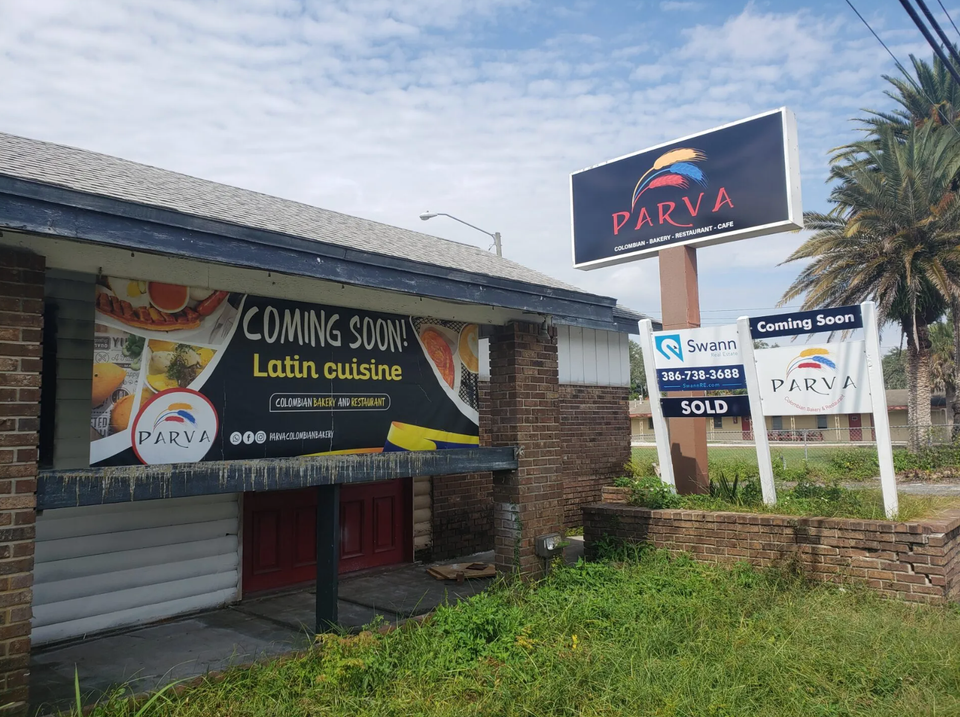 BEACON PHOTO/NOAH HERTZ
NEW DIGS — Located at 1330 N. Woodland Blvd. in North DeLand, the location that will soon be Parva Colombian Bakery has been a steakhouse, a Mexican restaurant and more.
¡Que chimba! Colombian eatery to open in DeLand
BY 
Noah Hertz
info@beacononlinenews.com
October 18, 2022
Parva Colombian Bakery's second location is expected to open later this year or early next year
A long-vacant building on North Woodland Boulevard several blocks north of Plymouth Avenue in DeLand will soon host Parva Colombian Bakery, a quick-service bakery and sit-down restaurant.

If all goes according to plan, the restaurant at 1330 N. Woodland Blvd. is expected to open sometime in December of this year or January of next year.

The bakery and restaurant will specialize in signature Colombian baked goods like guava and cheese pastries, buñuelos and empanadas. It won't just be quick-service meals, either. The restaurant will offer a full sit-down menu, complete with Colombian coffee and beer, Colombian staples like bandeja paisa, and menu items that reflect other Latin American countries' cuisines, like Cuban sandwiches and rice bowls.

"Even in Colombia, we like to include everybody," General Manager Karla Cantoral told The Beacon.
Cantoral manages Parva's first location at 220 W. Lake Mary Blvd. in Sanford. Once it opens, the DeLand restaurant will be the Colombian bakery's second location, but it will offer more sit-down options than the Lake Mary location.

Staff are excited to get the DeLand eatery up and running. They looked at other areas to open a second location, Cantoral said, but DeLand had something special.

"We were looking at Winter Park, Orlando," she said, "but DeLand has something special that caught us. We're so happy to be there and have a new environment and new items, new teams, and we're going to catch people from near places to DeLand."