Positano Trattoria and Pizzeria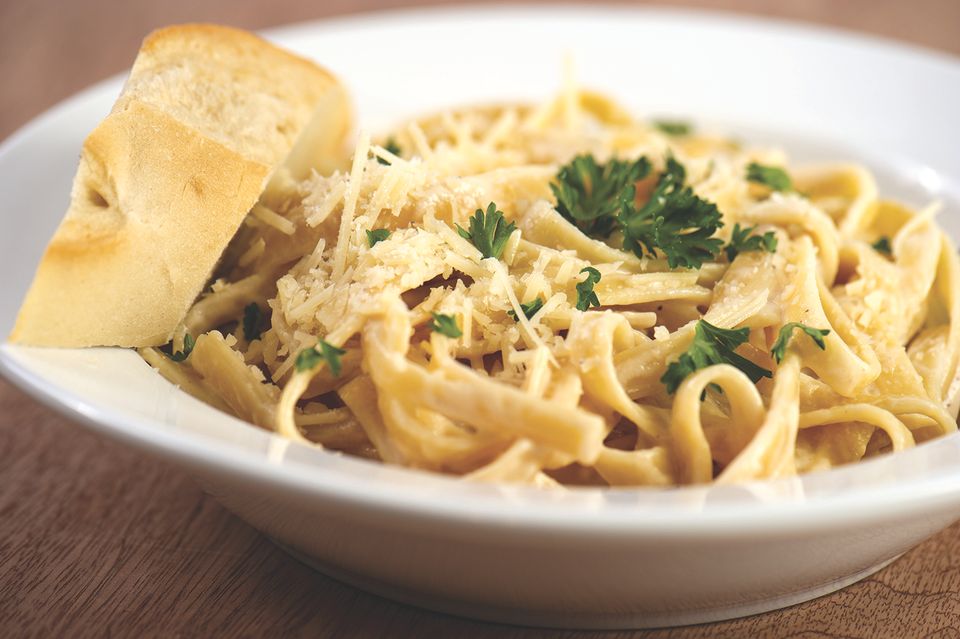 BY DAVID SWANBERG
david@beacononlinenews.com
I must admit that when it comes to Positano Trattoria Pizzeria, I may be a little biased. I've become somewhat of a regular there for my lunches in Downtown DeLand.
A couple of months ago, a co-worker told me a pizza place had taken over what used to be Campus Grounds coffee shop at 204 N. Woodland Blvd.
First off, I know what you might be thinking: Pizza places aren't exactly hard to come by in DeLand.
Well, Positano's is more than just a pizza place, offering traditional Italian dishes that the owner, Salvatore Mandara, has brought with him from his childhood in Positano, Italy.
Although there are some kinks that he's working out, I am a fan of what Salvatore has done with the place and his culinary expertise.
Remnants of the old coffee shop, like the décor, still remain, while a mural of Positano, a cliffside village in Italy, covers up the Campus Grounds logo that was painted on the wall behind the main counter.
New things, like wine racks and an open kitchen, give an Italian feel, and a large oven used to cook pizza and bread is visible from most spots in the seating area.
Salvatore told me he's still working to make his restaurant look more like an Italian restaurant, but his current focus is developing the menu.
The thing I like most about Positano's — something I learned my first day there — is that instead of committing to a whole pizza pie, you can walk in during lunch and ask for just a slice.
The $2.39 price tag for a slice also helps.
After plenty of lunch visits and time spent getting to know the owner and his staff, I've come to enjoy frequenting the trattoria, or tavern, as it translates in English.
However, I had never tried any of his more traditional Italian dishes until recently.
Salvatore grew up learning the ropes of traditional Italian cooking from his mother in the restaurant's namesake village.
The Mandara family lived on a sizable farm there, picking their own grapes, olives, tomatoes and figs.
"My mother would hang the grapes from the ceiling in our house, and they would last for months," Salvatore said. "The dried fruit we made was like candy to us."
He moved from Italy to the United States to learn from his uncle, Michele Mandara, who had been living in New Jersey since the 1950s.
Many of the recipes Salvatore uses today come from either his mother or his uncle. The pizza recipe comes from Mom, and Salvatore can trace it back to the 1950s.
"I've tried to trace the origin of the pizza recipe my uncle used, but I haven't been able to," he said.
Due to his upbringing, Salvatore is big on healthful, homemade foods. He prides himself on the fact that his healthy lifestyle has seemed to rub off on his 10-year-old son, Antonio Salvatore Mandara, who prefers his father's home cooking to fast food.
The menu at Positano's has grown since the restaurant opened in June, and includes pasta dishes, paninis, salads and more.
Just about everything is cooked to order, and nothing is pre-made at Positano's. There are gluten-free and vegetarian options, as well.
While Salvatore doesn't offer this to everyone who walks into the restaurant, I had the privilege of watching him make pasta from scratch. Everything on the menu is made either by Salvatore or his cousin, Cafiero Augusto, and every day the two of them make enough pasta for the day.
I couldn't help but feel the urge to make my own pasta from scratch after watching Salvatore go through all the steps.
My guest and I ordered the Spaghetti Carbonara and the Spaghetti Positano. We found the pasta to be outstanding.
I was especially impressed with the Spaghetti Carbonara, which comes with house-made sauce. The portion was large, and my guest had trouble finishing it, so we teamed up to eat every delicious bite.
Both meals came with linguine instead of spaghetti, which is the pasta I had seen Salvatore making. He gave me a choice between the linguine and a thinner spaghetti.
The Spaghetti Positano used sauce made with grape tomatoes, and came with grated cheese on the top. The sauce was chunkier than I'm used to, but it was good.
We thought both of the dishes were too precious to put in a to-go box, so we cleaned our plates.
A sign on the wall above the kitchen says: "This kitchen is seasoned with love." That's the philosophy of the restaurant, and I think it's very fitting.
Many customers are coming to experience this philosophy firsthand, as they are enjoying the fresh Italian food.
"I've never gotten so many compliments in my life; it gives me goose bumps!" Salvatore said.
I think as more customers try his traditional recipes, Positano's will gain a larger following. I will be back to try more of his family recipes as often as I can!