Oudom Thai & Sushi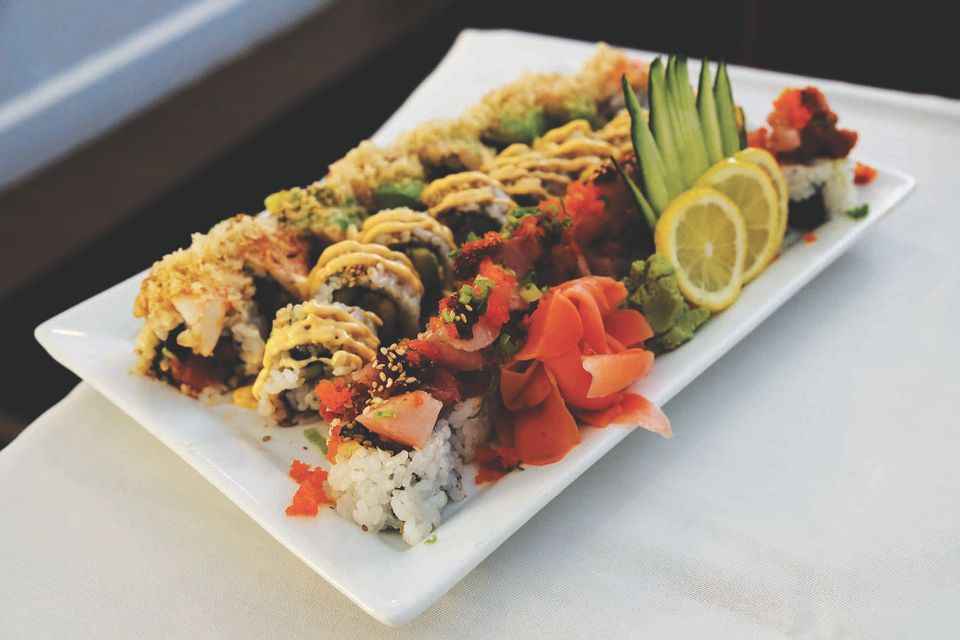 Oudom Thai & Sushi
Location: 217 N. Woodland Blvd., DeLand
Cuisine: Asian fusion, sushi and Thai
Hours: 11:30 a.m.-3 p.m. and 5-9:30 p.m. Monday-Thursday; 11:30 a.m.-3 p.m. and 5-10 p.m. Friday; 5-10 p.m. Saturday; closed Sunday
Signature entree: Pad Thai
Price: Meal options generally range from $10 to $20.
Kid-friendly: Yes
Pet-friendly: Service dogs only inside
Handicap-accessible: Yes
Limited diets: Vegetarian options available
Alcohol: Beer, wine and sake
Our cost for Pot Sticker Starter, Chicken Cashew, DeLand Roll, Dynamite Roll and Shrimp Tempura: $53.09, plus tax and tip 
Loyalty program: No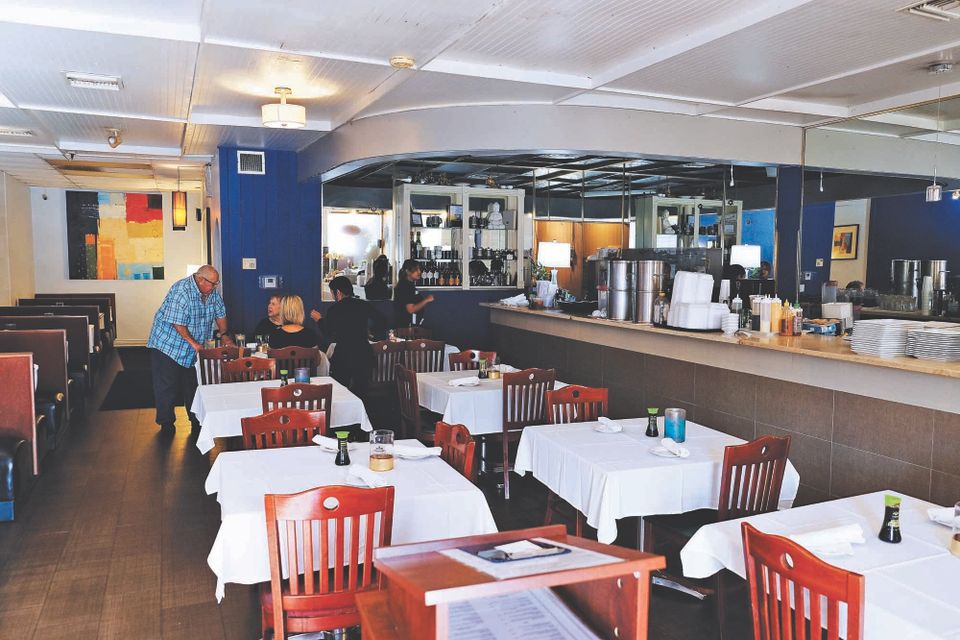 Family-owned Thai in Downtown DeLand
(10.02-08.19)
BY DAVID SWANBERG
david@beacononlinenews.com
Every morning, Somchinh Ketsatha prepares sauces that will be used later in the day at the restaurant she and her sons own, Oudom Thai & Sushi.
The recipes, a product of her more than 60 years of culinary experience, are a secret to the world — they are even secret from her sons, who co-own the restaurant.
"We're a family restaurant," said Somboun Ketsatha, or "Sam," as he introduced himself to us.
Oudom Thai & Sushi is named after Sam's older brother, Oudom.
"We named it after him, because he's the older brother, and it's easier to say," Sam said.
Oudom's contributions to the restaurant don't stop at his name, however, as he also brings 20 years of sushi-making to the table. While he now spends most of his time at the family's second restaurant in Downtown Orlando, many of his lessons are carried on by his younger brothers, Sam and Phaythoun.
If you're walking up North Woodland Boulevard in Downtown DeLand, you might miss Oudom. The restaurant is tucked between Firehouse Subs and Cliff's Books, with limited signage of its own.
But right before 5 p.m., when the restaurant opens for dinner, passers-by can see a line of people waiting for Oudom's door to unlock.
The inside of the restaurant is small, with the sushi counter on your right as you walk in. Immediately in front of you is a podium, where a hostess waits to greet you and find you a seat.
We happened to snag a booth near the back of the restaurant, where it's a little quieter.
The atmosphere of Oudom's is somewhat casual, but it does have a fancier feel. Guests can get away with either dressing up or coming in casual garb to dine here.
The menu is vast and somewhat overwhelming, but Sam was happy to give us a few suggestions. In addition to being one of the owners, Sam regularly floats around and helps where he's needed, sometimes working as a server one day and a cook the next.
I asked him for a few recommendations for main courses, and he gave me a few options.
I decided on "cashew," which has roasted cashews, onions, red peppers, celery and mushrooms in a brown sauce. Main courses on the menu give you the option of ordering with a choice of chicken, pork loin, flank steak, tofu or duck. You can also choose the level of spiciness.
I ordered the steak, but I believe Sam either didn't hear me or forgot and assumed I ordered chicken because my dish ended up coming with chicken. Nonetheless, the chicken was tender, and the brown sauce it was served in was very good, as were the vegetables.
I had even forgotten what type of meat I ordered until much later, when I realized the mix-up — the chicken was just that good. I have no doubt Sam would've corrected the dish if I had mentioned it.
This dish came with a large bowl of white rice, which was sticky and sweet — some of the best I've had in a long time. In a follow-up conversation with a friend, she shared that she loves Oudom's fried rice, so I encourage you to give that a shot as your entree.
Before I had the chicken cashew dinner, I ordered a starter dish: the gyoza, or "pot stickers," as they are commonly known.
The portions were pretty large, and the food tasted very good. The gyoza came with a soy vinaigrette sauce, one of Somchinh's concoctions, and it was sweeter than regular soy sauce.
On the other side of the table, my guest ordered three rolls of sushi, two of which were uncooked. The uncooked rolls we chose were the "DeLand" Roll and "Dynamite" Roll. The third roll was a cooked one, the "Shrimp Tempura" Roll.
The Dynamite Roll was spicier, with jalapeño, hot sauce, and spicy tuna. Be prepared to open wide, as the ingredients stacked on top make this a fairly big roll.
The DeLand Roll was heavy on the avocado, so if you're not an avocado lover, be warned. Luckily, I'm a fan, and found it a delicious bite.
My guest prefers cooked sushi, and the cooked Shrimp Tempura Roll ended up being her favorite.
Three sushi rolls plus a starter, large entree, and the rice that came with it ended up being a lot for just two people, so we took home boxes for a late-night snack.
During our time at Oudom, we watched as the number of customers grew to the point where the restaurant was full. With a full house, Sam was busy tending to his other customers, so we didn't want to bother him with many questions.
When the rush of hungry customers came to a brief pause, Sam did have a second to speak.
"The restaurant is pretty much our lives," he said, as he had to get back to serving his many guests. "We want to bring our food to people."
I could see he was balancing a lot on his plate, both figuratively and literally, and on top of everything, he later told me he even attends college on the side.
However, even with his packed schedule, Sam manages to keep the sushi rolling at Oudom every day.
Oudom's made-to-order menu and secret sauces make it a recommended stop on any foodie's journey through West Volusia.