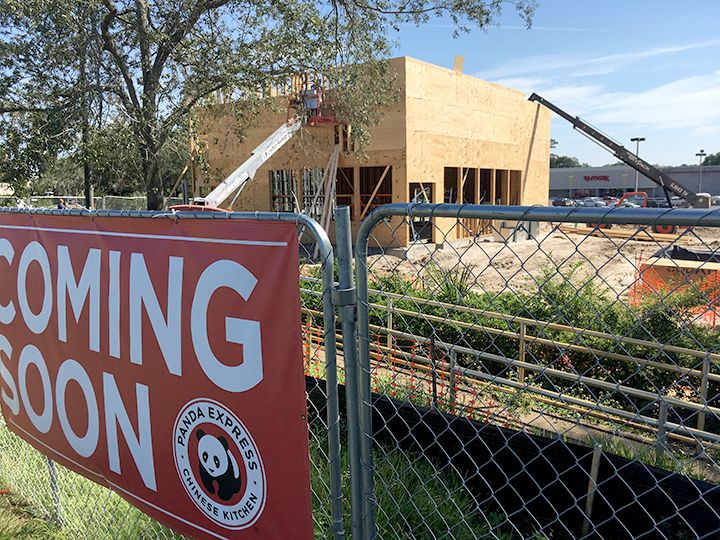 Opening date announced for Panda Express
BY AL EVERSON
al@beacononlinenews.com
Sept. 16, 2021
An anticipated opening date has been announced for the Panda Express being built on South Woodland Boulevard in DeLand.
The Chinese restaurant, part of a national chain with more than 2,000 dining places, is under construction on an outparcel of the West Volusia Regional Shopping Center.
The Panda Express in DeLand is slated to open Dec. 1.
BEACON PHOTO/AL EVERSON
GOING UP — The new Panda Express on DeLand's south side is going vertical.