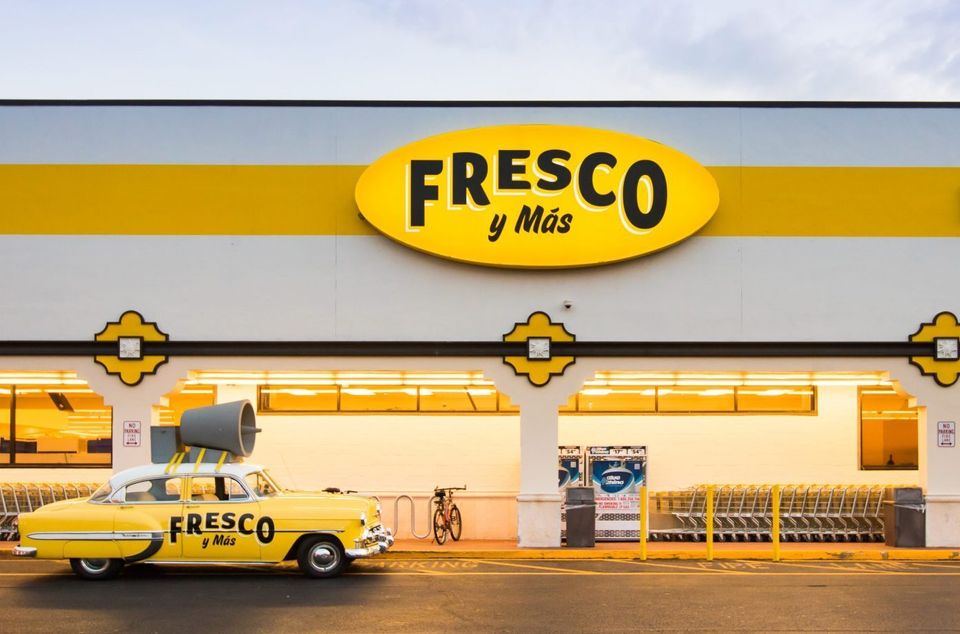 New Deltona store caters to Hispanic cuisine and culture
PHOTO COURTESY SOUTHEASTERN GROCERS 
FRESCO Y MAS NOW OPEN IN DELTONA 
—
This new Hispanic supermarket opened recently in Deltona. Fresco y Más (Fresh and More) opened in a completely revamped former Winn-Dixie store at 1229 A Providence Blvd. in Providence Plaza.
BY JOE CREWS
info@beacononlinenews.com
DEC. 2, 2021
A new Hispanic supermarket, Fresco y Más, has opened at 1229 A Providence Blvd. in Deltona to provide the community with a specialized shopping experience that focuses on celebrating the local growing Hispanic culture in Deltona and Volusia County.
The new Fresco y Más, whose name translates to "fresh and more," is a subsidiary of Southeastern Grocers, which also owns Winn-Dixie and two other grocery brands. Company representatives hosted a grand-opening ceremony Nov. 17, to officially introduce the new store to the local community.
The opening ceremony included a ribbon-cutting attended by city and county officials, live music, dancers and free giveaways, including the first 100 customers receiving a free mystery gift card valued from $5 to $500.
Officials with the new store also made a $1,000 donation to Forest Lake Elementary School in Deltona to give back to the local youth and future leaders of the community.
The new store is a complete revamping of what was a Winn-Dixie outlet. The Winn-Dixie remained open during most of the renovations, except for the day before Fresco y Más opened with its distinctive black-and-yellow motif.
"We believe now is the right time to expand our offerings in Volusia County to provide a supermarket fit for the growing Hispanic community," Anthony Hucker, president and CEO of Southeastern Grocers, said in a news release. "We listened to customer feedback and evaluated key consumer insights when developing our new Fresco y Más to reflect the unique needs of our Deltona customers."
New enhancements and offerings abound throughout the Fresco y Más store, including: 
Vibrant yellow bilingual signage throughout the store,
Refreshed "Frutas y Verduras" (produce department) featuring a farmers market setting with a wider selection of tropical fruits and vegetables,
A new "Cocina" (kitchen) offering daily specials of freshly prepared family favorites made from scratch and daily specials,
An all-new, full-service Latin "Carnicería" (butcher shop) offering an expanded selection of fresh, custom-cut meats,
A renovated "Panadería" (bakery) department offering an expanded selection of Hispanic pastries and local baked goods,
A refreshed Wall of Value section now featuring enhanced weekly specials on popular items,
An all-new café with expanded seating area serving authentic Hispanic breakfast, pastries, drinks, and hot and cold sandwiches.
The new Fresco y Más will be open 7 a.m.-11 p.m. seven days a week. As a continued COVID-19 safety precaution, customers are encouraged to maintain social-distancing protocols while enjoying the new store.
Fresco y Más is a popular Hispanic grocery chain that offers customers an authentic shopping experience while also offering the products and services its local Hispanic and Caribbean communities desire. Since its June 2016 debut in Hialeah, Florida, Fresco y Más has expanded to 28 locations throughout South, Central and Southwest Florida.
For more information, go to
www.frescoymas.com
.