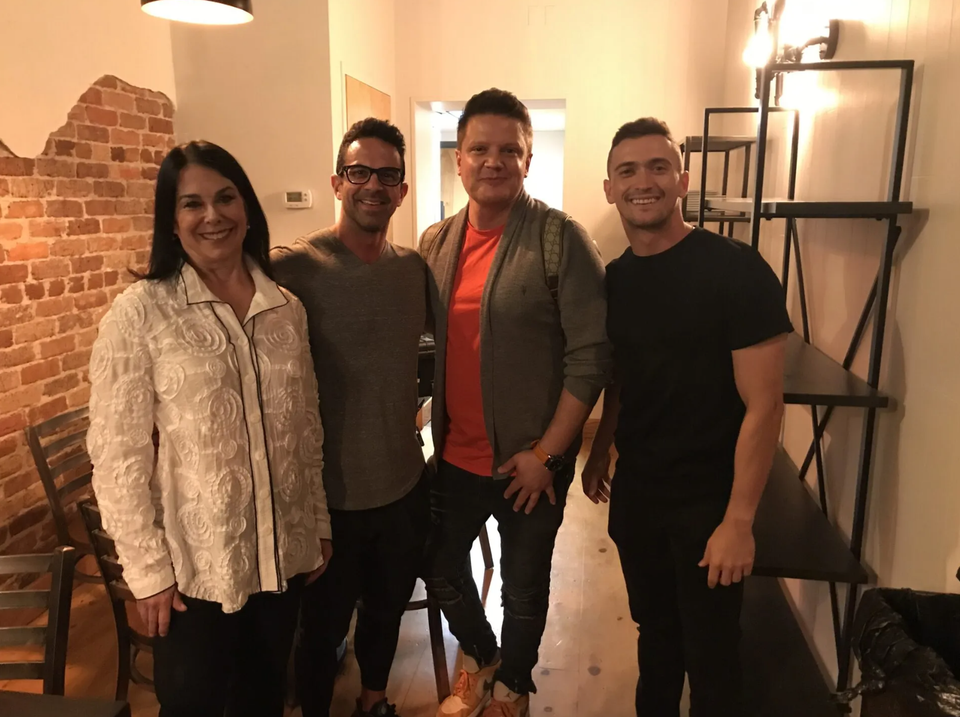 BEACON PHOTO/BARB SHEPHERD
Rose Morelli, with her son Michael Morelli at her side, greets, continuing from left, America's Best Restaurants Roadshow host Greg Hutson and videographer and producer Austin Turner.
Local eatery added to America's Best Restaurants
BY 
Carmen Cruz
info@beacononlinenews.com
November 30, 2022
Urban Brick has been added to this year's list of America's Best Restaurants. To celebrate, owner Rose Morelli invited VIP patrons to enjoy hors d'oeuvres and beverages.

In addition to saying thanks to loyal customers, the Nov. 15 event gave the America's Best Restaurants videographer a chance to capture images of the supportive community behind the fan-favorite Italian eatery.

America's Best Restaurants maintains a YouTube channel featuring videos made in chosen restaurants in North Carolina, South Carolina, Kentucky, Ohio, New York and Florida. The channel has 1,590 subscribers, and Urban Brick will be the sixth Florida restaurant featured.

As of Nov. 22, the Urban Brick video wasn't yet posted.

After being nominated by a member of the community, America's Best Restaurants subjected the Downtown DeLand restaurant to an extensive vetting process, the producers said. The company also sent out personnel to interview the owner and create a short promotional film on the establishment's behalf.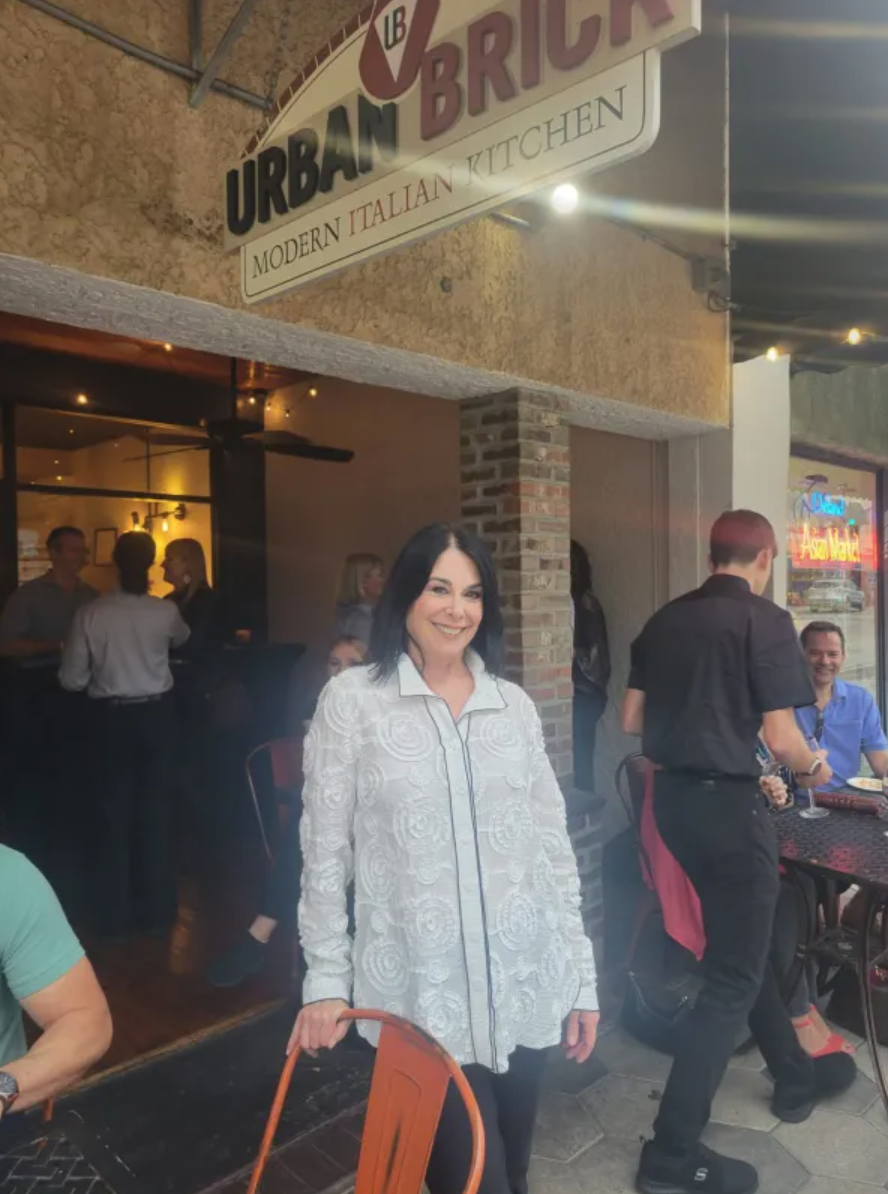 BEACON PHOTOS/CARMEN CRUZ
Urban Brick owner Rose Morelli greets customers arriving for the VIP event at her restaurant at 112 N. Woodland Blvd. in Downtown DeLand.

Customers attending the appreciation event were enthusiastic.

"Even though we live out of town, we've been coming here pretty regularly for years. After a while we became friends with Rose, and she's just great. It really is a community here, one supports one another and we just love that," said Marie Brehn, who came with her mother and husband to support Morelli during the event.

The staff at America's Best Restaurants were impressed, they said, with the positive community feedback Urban Brick regularly receives in reviews and on social media, but what really caught their eye was the atmosphere and quality of food.

Greg Hutson, a roadshow host for the company, came to Urban Brick alongside Austin Turner, a videographer and producer, to make the documentary-style promotional video.
"I'm a huge pizza fanboy," Hutson said. "For me personally, I prefer stuff that is made fresh with real ingredients. When I saw that their caprese had burrata in it, I got really excited. It says a lot about what you're gonna get from the place. Burrata is an expensive, high-quality ingredient. It's like a bat signal for foodies."

The interior design and overall aesthetic were also selling points to the company; the modern and inviting décor adds to the restaurant's overall charm, and it looks great on camera, crew members said.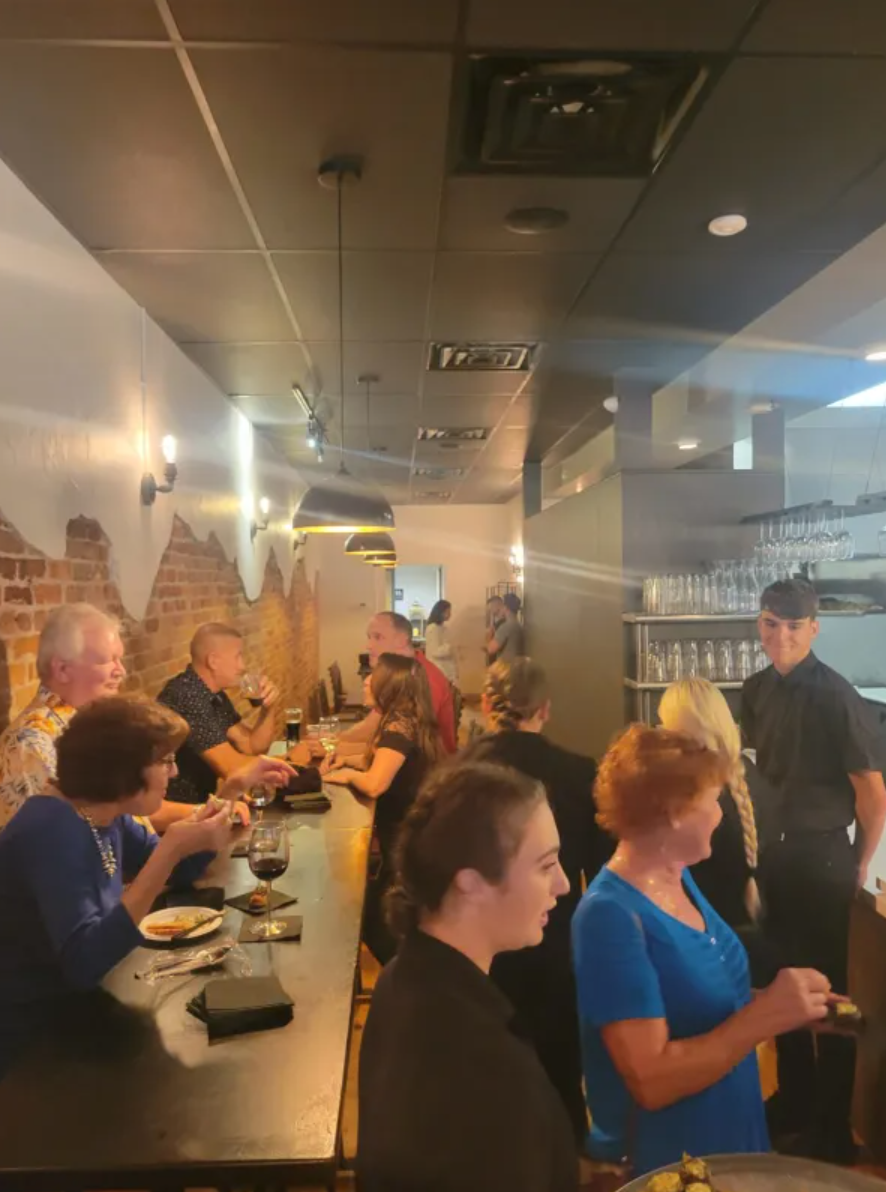 BEACON PHOTO/CARMEN CRUZ
Regular patrons of Urban Brick enjoy a VIP event Nov. 15 to celebrate the Downtown DeLand restaurant's being chosen by America's Best Restaurants to be featured on the company's YouTube channel.

"The brick walls and the lights, just the feeling you get in here, it makes you feel at home, like sitting with your family after church," Turner said.

This was the company's first swing through Florida to feature restaurants, but Hutson is excited to finally feature the state where he used to live.

"I've always known that Florida was a hidden gem in terms of food. And this part [of the state] is so beautiful, but most people don't really know about it," he said. "They only know us for the theme parks, but there's way more to it than that."

By late December, the editors said, they will complete Urban Brick's video and send it to Morelli so she can host a private screening and post it on the restaurant's social media. From there, it will be posted on the America's Best Restaurants YouTube account.

Morelli was honored by both the recognition of her staff's hard work and the support from the community.

"It's really exciting. Everyone's been so supportive. We're really grateful," she said.