Jamaican & Soul Restaurant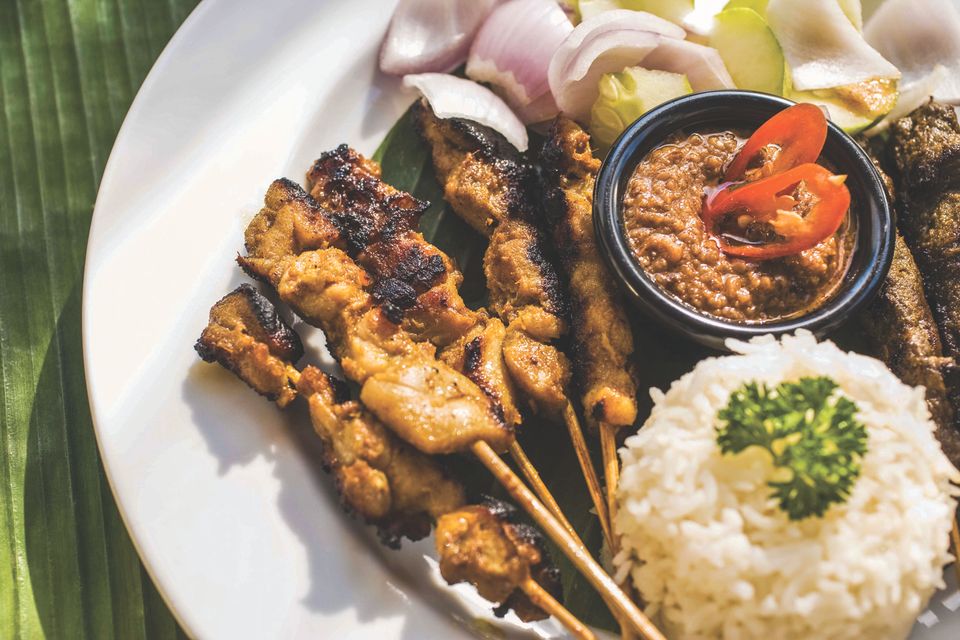 Jamaican & Soul promises freshly made homestyle cooking
BY BARB SHEPHERD
info@beacononlinenews.com
I had made a morning pit stop at the convenience store in DeLand's Garden District a few months back, when I was enchanted by delicious cooking odors wafting from nearby.
Following my nose, I found Jamaican & Soul Restaurant at 229 E. Voorhis Ave. I vowed to return someday soon for lunch.
Life is busy, and it wasn't until earlier this month [NOVEMBER 2016] that co-worker Margie Dykes and I made a date for lunch at a time when we could talk with restaurant co-owners John Dalley and Ainsworth "O'Neil" Gordon, to find out more about this addition to DeLand's culinary culture.
Dalley and O'Neil (as he is most commonly known) both came to West Volusia from New York, and they both have roots in the islands.
O'Neil was born in Jamaica, and came to the U.S. with his parents at the age of 10. Dalley's parents are Jamaican, and he was born in Jamaica, Queens, New York City.
They opened Jamaican & Soul in February 2016, with a common commitment to the fresh Jamaican and soul-food-style home cooking they both remember from their youth.
"Our food is cooked fresh every day. If it's not gone today, it's not going to be served tomorrow," Dalley said.
Occasionally, that commitment leads to customer disappointment, as hungry patrons arrive at Jamaican & Soul only to find the restaurant has run out of their favored dish. The chance of this disappointment is highest, O'Neil said, if you are after the restaurant's signature oxtail.
But, there are alternatives, familiar to those with a taste for island eating: jerk chicken, curry chicken, brown stew chicken, curry goat and, of course, rice-and-peas.
"Peas," for those who are ignorant (as I was), are black kidney beans.
Only so much of each item is cooked every morning by chefs Horace Jackson and Veronica Dixon. When it's gone, it's gone — until tomorrow's fresh batch. You can call to reserve your oxtail or jerk chicken, however, and pick it up on the way home from work.
The menu doesn't quit at these few island-inspired dishes. There are also seafood, chicken wings in six flavors, barbecued chicken, fried chicken, macaroni-and-cheese, french fries and other items, like Jamaican bulla cake, a dense, not-too-sweet cake made with molasses. Don't worry; there's also cornbread.
The vast majority of Jamaican & Soul's customers take their food to go. Margie and I chose to eat in.
Don't expect fancy. The restaurant is clean and neat, but the décor and service are very basic in the 24-seat dining room, as Dalley and O'Neil put their main focus on the menu.
What is fancy, however, is the service you will receive from manager Charles White, a recent transplant from Buffalo, New York, and a food-industry veteran.
White made us feel like we were dining in a five-star restaurant. He insisted that we sample from a tray of the restaurant's specialties, and try as many of the sides as we could hold.
Margie liked a lot more of the dishes than she had expected to, as she doesn't like anything that's even remotely spicy. The hottest thing we ran into was the Jamaican ginger beer. But Margie's favorite, by far, was the plantains, which were lusciously juicy.
Margie said she often finds that plantains are overcooked and dry. These were prepared to perfection.
Our biggest (actually our only) disappointment was that the collards and green beans are canned. The chefs do a nice job of dressing them up, but we are hopeful Jamaican & Soul will grow into using all fresh vegetables, most of which we suspect could be found growing within a few miles of the restaurant.
Jamaican & Soul is growing. O'Neil and Dalley recently added breakfast, for example, and they hope to also grow into catering and full delivery. Currently, delivery can be arranged for large business orders.
"We're still transitioning, in our first year," Dalley said.
"Breakfast," which starts at 7 a.m. Monday-Friday, also includes, on Saturday only, Jamaican breakfast. This starts at 8 a.m. and features such wonders as ackee and saltfish, callaloo and saltfish, or porridge. Everything comes with boiled dumpling, boiled banana, yam, and those amazing plantains.
In addition to their commitment to freshly cooked entrees, O'Neil and Dalley also have a feel for the less-fortunate in the community, which is reflected in their Mini Meal special served on Mondays and Wednesdays. From 11 a.m. to 3 p.m., patrons can get a meal of chicken, cabbage and rice for $1.99 (regularly $2.99).
"We figure for $1.99, $2.99, anyone who's hungry can eat," O'Neil said.