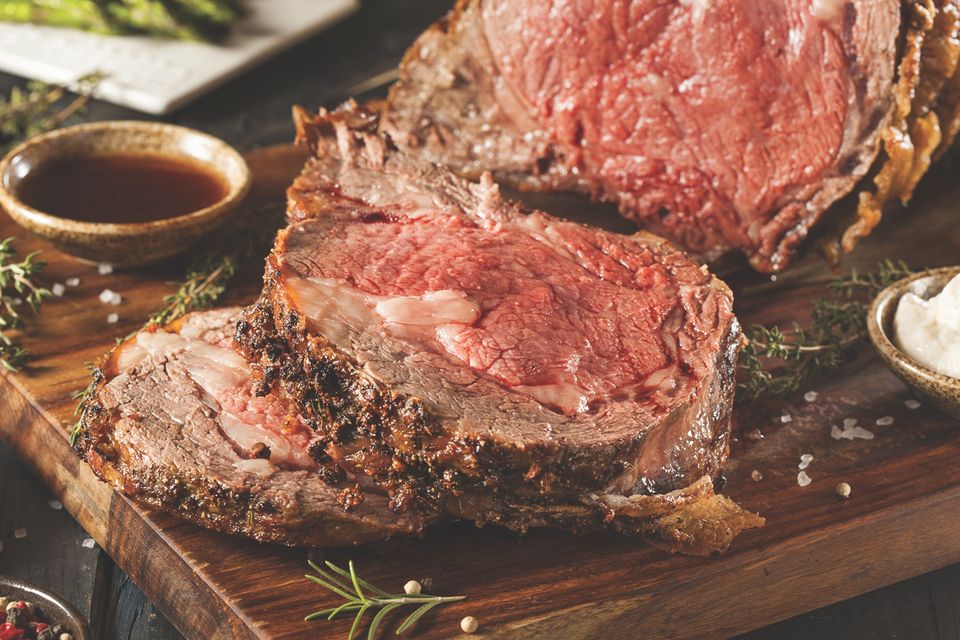 Byte: a reliable choice for fresh, creative tastes
BY BARB SHEPHERD
info@beacononlinenews.com
With veggies growing fresh in our garden, and so much good food available in our backyard each Friday evening at the Artisan Alley Farmers Market, Jeff Shepherd and I find we are dining out less often, which makes each time that much more special.

With a day off work together Jan. 2 and caulk drying on a kitchen repair at home, we ventured out for an early dinner. We drove to two locations, only to find them closed for the holiday.

We ended up parking the car back at home and walking to Byte Bistro at 145 N. Woodland Blvd.
As a vegetarian for 20-plus years who is now eating meat again, I choose my meat meals pretty carefully, and still don't cook meat at home. The filet mignon at Byte is a trusted favorite: tender, tasty and correctly cooked medium rare.

Jeff is still mostly a non-meat-eater, but he is apt to try a variety of dishes at Byte, including the Lemon Chicken Livers or ahi tuna served on a salt block, for example. There are a few vegetarian items on the menu, too, such as the Portobello Melt, as well as baked brie, a couple of thoughtful salads, and robust meat-free sides.

This evening, I had the filet (of course) and Jeff went for the fried cod and chips, with apple slaw as a side.

The 8-ounce filet comes with a portobello ragut, spinach and fingerling potatoes, with garlic butter and a demi-glace. I wish they would offer this delicious steak unadorned, so I could choose my own sides, but I have to admit this combination crafted by Chef Javier Melendez is tasty.
Melendez, a native of Puerto Rico tutored by Winter Park chefs in a variety of cuisines, created the Byte menu.

The cod turned out to be a thick piece with big, well-cooked tasty chunks. The cream sauce over the fish had lemon, capers and shallots.

Co-owner Bill Jennings stopped by to chat. He said the mission of Byte is simple: "casual, modern, fresh."

Bill and his brother Frank Jennings aren't newcomers to the restaurant business. Although they opened Byte just over three years ago, they have been operating their other restaurant, Bill & Frank's Brickhouse Grill, across the street, since 2000.
Bill and Frank originally bought the building that houses Byte in 1989, when they were just 19 years old, and opened a bar upstairs. Five years later, they opened a restaurant downstairs called Yesterdays.

Bill Jennings said the twin brothers attended a semester at Seminole Community College, but quickly realized college wasn't for them. Entrepreneurship definitely was.

While Brickhouse offers more of an "all tastes" menu, with more traditional foods, Byte was a venture into the gastro-pub movement, with emphases on both creative food and creative cocktails. Success wasn't instantaneous.

"Byte had a hard growth," Bill Jennings said. "The first year was very tough."

The twins determined they had gone too far upscale, beyond DeLand's tastes and budget. They scaled back, and now are happy with the performance of both restaurants.

Bill Jennings said both Byte and Brickhouse have had 30 percent growth every year for the past few years, exceeding the brothers' expectations.

"We're very happy," he said.
The two eateries employ a total of 66 people, making them one of Volusia County's largest independent-restaurant employers, Bill Jennings said.
Two factors boosted the success of Byte: opening the front as a sidewalk bar, and the Sunday brunch, which offers all-you-can-drink mimosas and Bloody Marys for $11.

The open front, Bill Jennings said, made the restaurant "more approachable." The Sunday brunch has been especially attractive to a younger crowd.
In general, he said, the Byte crowd has been growing younger.
"I'm happy to see the younger generation finally finding us," he said.
Restaurant Information
Cuisine:
Gastropub
Specialty:
American food with a twist
Prices
*: $$ - $$$
Location:
145 N. Woodland Blvd., DeLand
Hours:
11 a.m.-10 p.m. Monday-Thursday; 11 a.m. -11 p.m. Friday-Saturday; and 9:30 a.m.-10 p.m. Sunday
Bill for two meals:
$40.48
Phone:
(386) 507-2005