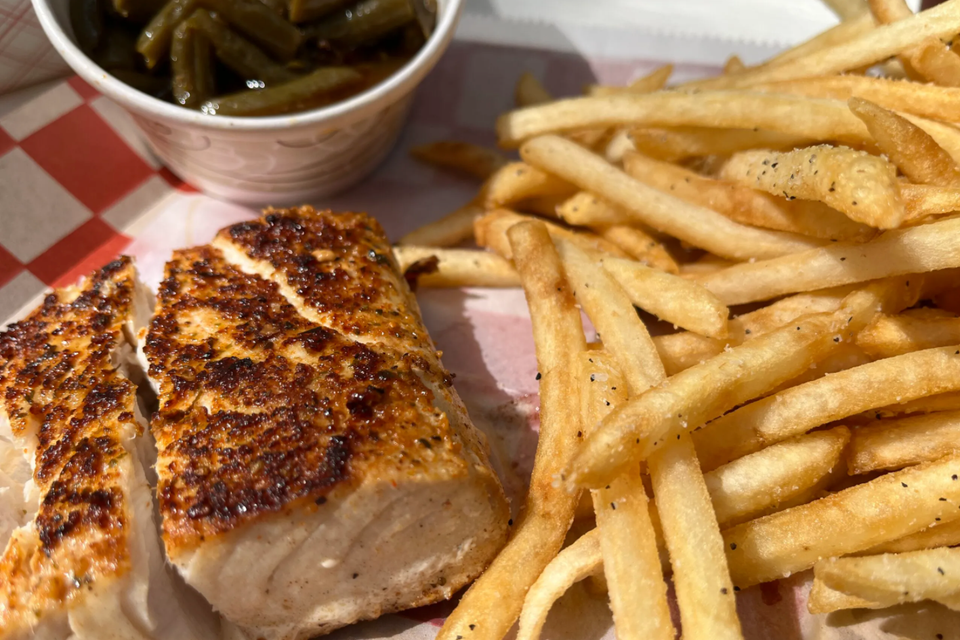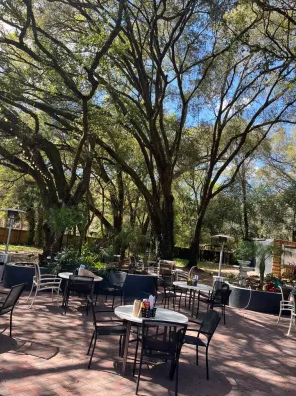 BEACON PHOTO/AMANDA GRACE JOHNSON
MOONDANCERS — The outdoor seating at MoonDancer's in DeLand.



AT A GLANCE

NAME: MoonDancers Oyster Bar & Grill

ADDRESS: 2620 N. Woodland Blvd., DeLand

HOURS: 11 a.m.-10 p.m.

CUISINE: Casual, American, seafood

SPECIALS: Specials include 50-cent oysters on Mondays and Thursdays, $2 fish tacos or $3 shrimp tacos on Tuesdays, fingerling catfish for $5 a pound on Wednesdays, peel-and-eat steamed shrimp for $6 per pound on Fridays, and $15.99 lobster on Sundays. There are also special prices on margaritas and bloody marys on Tuesdays, cornhole games on Wednesdays and Sundays, and trivia on Tuesdays.

ALCOHOL: Full bar and soft drinks

SEATING OPTIONS: Inside or in the garden

SPECIAL DIETS: Not applicable

DRESS CODE: Casual

KID- AND PET-FRIENDLY?: Yes

PRICES: We ordered mahi bites, raw oysters, stuffed mushrooms and a mahi dinner with french fries and green beans. We drank iced tea. Our total bill was $58.60.

MORE INFORMATION: Call MoonDancers at 386-873-4373
Foodie File: MoonDancer's Oyster Bar and Grill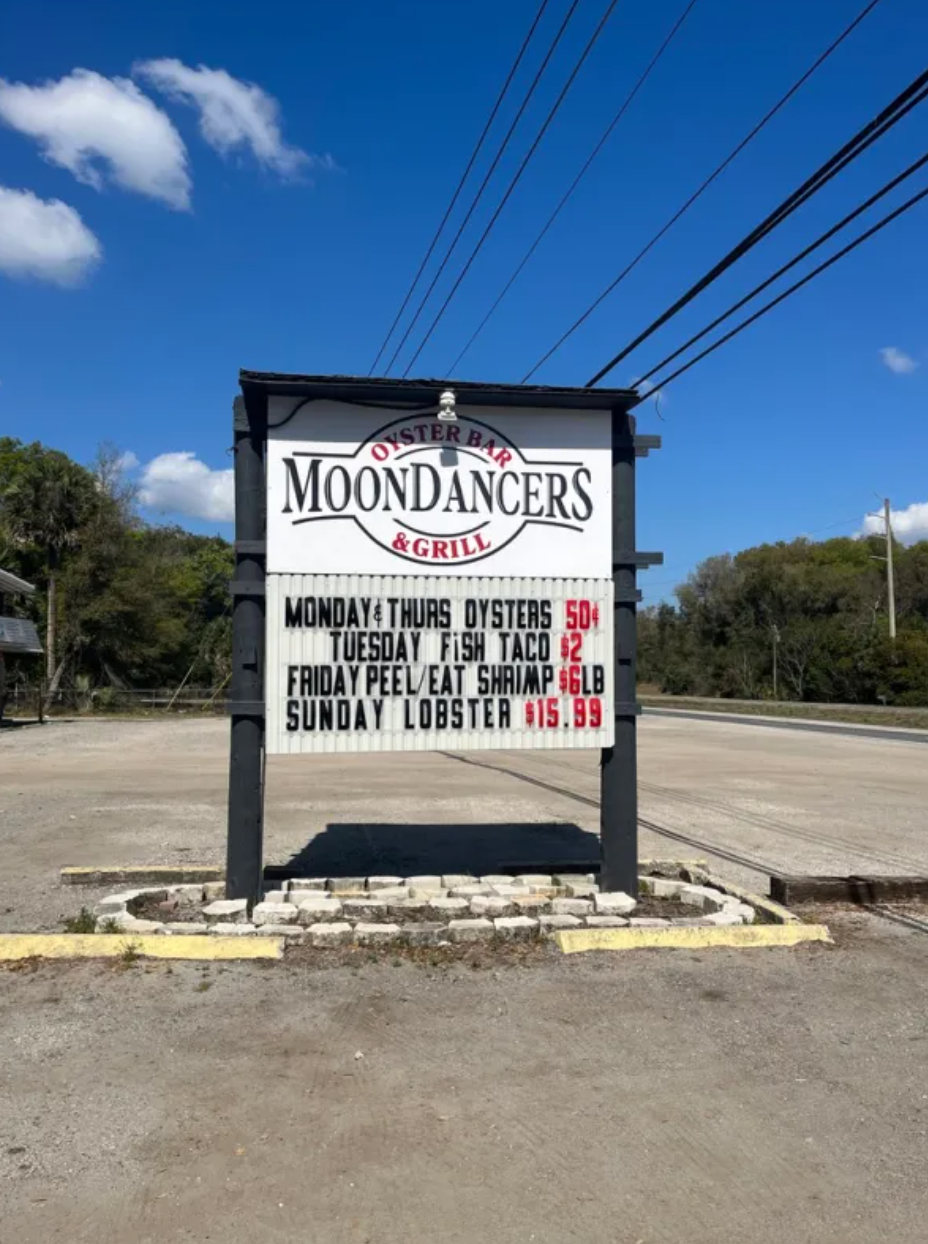 By 
Amanda Grace Johnson
March 23, 2022

BEACON PHOTO/AMANDA GRACE JOHNSON
A new seafood stop opens
There's a new place to stop for seafood on DeLand's north side, since MoonDancers Oyster Bar & Grill opened five months ago at 2620 N. Woodland Blvd.

The restaurant is a TARDIS. You cannot tell from the outside how expansive and attractive it is on the inside. It looks like a dive bar, but is a family-oriented restaurant with a beautiful garden seating area.

Some will recognize this as the previous home of City Limits Taproom, which has moved north on U.S. Highway 17 to the outskirts of DeLeon Springs.

Peter Ferrentino and Paula Outzen, in partnership with Jim Knight, own MoonDancers, City Limits and another soon-to-be-serving DeLeon Springs restaurant, called 17 North, which is currently open as a bar.

There's been a bit of restaurant shuffling going on: MoonDancers used to be operating in what's now the 17 North location, City Limits was where MoonDancers is now, and City Limits is now where Pit Master BBQ used to be.

In addition to offering a full bar and menu of seafood and American food, MoonDancers boasts hugely popular nightly food and drink specials, as well as trivia and cornhole nights, and a quarter-acre garden space for weddings and other events.
BEACON PHOTO/AMANDA GRACE JOHNSON YUM! — Above is the mahi dinner, which comes with two sides — in this case, green beans and french fries.